Last Updated on December 26, 2022 by ellen
Check out these outer space fun and learning ideas for younger kids! Space can be such a fun topic for kids to explore, whether that means watching their favorite Floogals episodes or heading outside to count stars.
Posts may be sponsored. This post contains affiliate links, which means I will make a commission at no extra cost to you should you click through and make a purchase. As an Amazon Associate I earn from qualifying purchases.
Outer Space Fun
Of course, outer space fun doesn't have to be dry and boring. That's why the word fun is in there. When I was younger, science really wasn't my favorite topic at all.
So, I think that if someone had taken the time to make it more fun, that might not have been true.
Outer space activities
There are lots of outer space fun activities you can do with the kids. If you have a planetarium in your area, you can plan an outing.
But, even if you don't have a planetarium near you, there are still lots of other things to do. Why not check out a few of these astronomy activities for kids that you can do at home.
Finally, you can always head outside on a clear night and look at the stars with the kids. Just bring a blanket and a few snacks and enjoy yourselves. It doesn't have to be complicated.
Outer space experiments
If you're interested in outer space fun science experiments, why not try this fun fizzing planet experiment from Fun A Day. This is a great hands-on activity that younger kids will really enjoy.
Plan on doing this one when the weather isn't nice enough to go outside.
Or, teach the kids about craters by doing this easy experiment. Take a small tray and cover it with a layer of white flour.
Drop a small marble into the flour and remove it carefully. Look at the indentations left behind from the marble.
Finally, explain to your child that it is similar to the holes left behind by asteroids and other rocks.
Why is space cool?
Look at it through the eyes of a child. Space is a place you have never been to before. It's not like Grandma's house or even that time you went to the beach on vacation.
There are rockets and explosion and maybe even aliens like the Floogals. So, how could outer space not be fun?
You can join the Flooglas on a mission of discovery as they explore Earth and the funny "hoomans" who live there!
Each day, Captain Fleeker, First Officer Flo, and Junior Boomer encounter something that sparks their curiosity, setting in motion the day's research "project" and triggering an exciting adventure.
Learn more in Flooglas Season 1 Volume 1 which has over 4 hours of fun!
So, Floogals is a fun, CGI animated series for kids that revolves around 3 tiny aliens that are 4-inches tall. They observe the humans they live with and their behavior and then report back at the end of the day.
Your child will learn more about a variety of different things because there are lots of episodes. And, the movies are an outer space fun facts tie in. Buy it on Amazon.

Space facts for kids
Did you know that space is completely silent? That's right, there's no noise at all.
Venus is the hottest planet at 450C but Mercury is closer to the Sun.
One day on Venus is longer than one year on Earth.
The first manmade object was launched into space in 1957 (Sputnik).
We have tides because of the gravity of the Sun and the Moon.
The Sun is over 300,000 times bigger than the Earth is.

Space activities for kindergarten
If you're looking for space activities for kindergarten or preschool, try making these tissue paper roll rockets to blast off into space! You can do this project as simply a fun afternoon craft.
Or, you can incorporate it into a basic homeschool unit introducing your younger child to space and the planets. Either way, it's loads of fun.
So, be sure to save up your tissue paper rolls for when you need them.
If your child hasn't mastered cutting skills yet, you may need to help them cut out the parts properly. But, be sure to let them try on their own.
Plus, they can practice their tracing and gluing skills as well. If you want to have some easy outer space fun, check out the rocket craft below because it's loads of fun!
You may want to try these rock painting designs.
So, you will need the following supplies for this outer space fun craft. First, download this template.
1. Tissue paper roll
2. Colored craft papers
3. Colored cardstock paper
4. Pencil
5. Scissors
6. Craft glue
Related Reading
Yield: 2
Tissue Paper Roll Rocket
Learn how to make a tissue paper roll rocket and have an afternoon of outer space fun with the kids.
Materials
1. Tissue paper roll
2. Colored craft papers
3. Colored cardstock paper
4. Pencil
5. Scissors
6. Craft glue
Instructions
We'll need both craft papers and cardstock papers for this project. Use craft papers for covering the tissue paper roll and for the round windows of the rocket. Use cardstock papers for the top cone and the stands of the rocket. To get started, use a colored craft paper to cover the entire outer surface of the tissue paper roll.
Select craft papers and cardstock papers for tracing the template patterns. Trace the 2 round shapes on craft papers and trace the rest of the patterns on cardstock papers.
Take the pattern for the cone and apply glue along any one of its straight end. Bring the 2 straight ends together by overlapping them and joining them along the glued part. Press hold the glued part for a while to make sure that the cone shape is secured.
Take the craft paper covered tissue paper roll and stick the 2 round shaped papers on it.
Cut a 1-inch slit from the bottom open end of the roll; you will need to cut 4 slits on the bottom end of the roll criss-cross-wise. Also, cut slits along the red marked lines on the stand patterns.
Take any one of the stand patterns and attach it with the roll by inserting it through the slits.
Similarly attach the rest of the stand cutouts.
Finally attach the cone on the top end of the tissue paper roll rocket.
Recommended Products
As an Amazon Associate and member of other affiliate programs, I earn from qualifying purchases.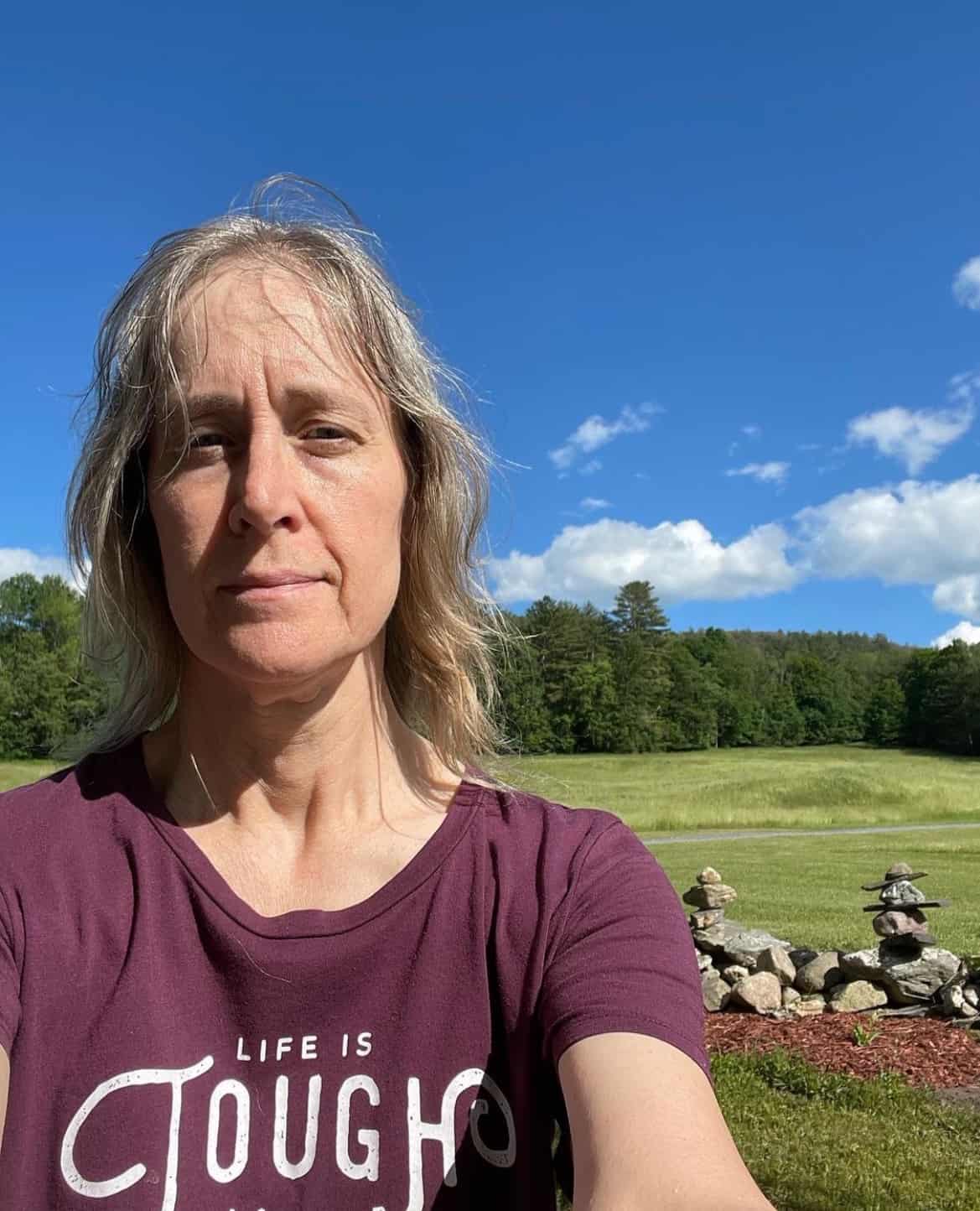 Ellen is a  of a 25-year-old son and 30-year-old daughter. She is Grandma to one adorable toddler. In what little spare time she has, she loves to read, watch movies, check out the latest toys, and play games.