Last Updated on April 15, 2023 by ellen
Check out these easy rock painting designs. These simple rock painting designs can be done by anyone who enjoys making easy painted rocks for trading or collecting.
Posts may be sponsored. This post contains affiliate links, which means I will make a commission at no extra cost to you should you click through and make a purchase. As an Amazon Associate I earn from qualifying purchases.
Easy Rock Painting Designs
These easy rock painting ideas are a great way to start painting rocks even if you have no painting skills. It's fun to decorate your garden with ladybug painted rocks. Or, why not put a few of these painted rocks on your desk at work?
Check out these easy rock painting ideas below to get started. I absolutely love painting rocks, and I hope you will too.
There are more rock painting ideas than I can possibly list here. So, start with these and let your creativity go. Have fun with it, and let your painted rock art show your personality.
Get your rock painting rocks here.
What are kindness rocks?
Also called "message rocks", kindness rocks are rocks that have been painted or decorated with a kind message or inspiring words. They can be given to someone who is having a bad day as a way to make them feel better, or they can be left somewhere for someone to find and brighten their day.
There are lots of easy painting rocks ideas you can use for kindness rocks. Get the kids involved with these kindness rock ideas and exchange them in the neighborhood.
Rock painting letters
Hand lettering is a little more difficult when making painted rock art. So, you may need to practice your rock painting designs a while. Or, you might want to try using a paint pen for the painted rocks with words on them.
Best rocks for rock painting
I recommend using smooth river rocks for your rock painting if you're starting. They're easy to work with and have a nice natural finish. You can find these at most craft stores or online.
Or, you can take a walk on the beach or at your local park and look for rocks there. There will be no added cost for rock painting supplies except the acrylic paints.
If you're starting with easy rock painting ideas, look for smooth rocks. I love how these lady bug rocks came out.
How to paint rocks
Rock painting is a straightforward process, but there are a few things you should keep in mind:
always paint in a well-ventilated area
use acrylic paint – it's durable and easy to clean up
start with a light coat of paint and add more layers as needed
let the rocks dry completely before displaying or using them
use these easy rock painting ideas as inspiration to make your own painted rocks.
Can kids paint rocks?
Yes, kids can paint rocks! They may have some great ideas for designs that you wouldn't have thought of. Be sure to help them with the painting process and supervise them closely to ensure that they're using safe techniques.
Most of these are easy painting ideas for beginners, so kids can do them. They may enjoy trading their painted stones with their friends. Rock painting is a fun craft for kids.
Let the kids start with simple rock painting ideas like smiley faces or rainbow rock art. There are lots of rock ideas that only take one or two colors.

Rock painting supplies
Round rocks (most smooth rocks will work fine for painting if they are round)
Acrylic paint
Puffy paint
Paint brush
This product presentation was made with AAWP plugin.
Googly eyes
Mod podge
Base coat
Spray sealer
Paint pens
If you want to show off your painted rock ideas outside in the garden, you will need to seal the rocks first so the paint doesn't erode. With an outdoor Mod Podge or base coat and spray sealer, you can do that.
If you only display your painted rock inside and trade with friends, you can skip that. The paint will last on the rock for quite a while.
Easy rock painting ideas
Check out the rock art ideas in this article for a few easy rock paint ideas you can do. Keep in mind that white paint and black paint make good backgrounds.
Beginner owl rock painting
Kindness rocks
Hedgehog painted rocks
Easter rock painting
Caterpillar painted rock (place one near the other)
Strawberry rocks
Pokemon rocks
Ladybug rocks
Galaxy rocks
Mandala rocks
Star wars rock painting
Sugar skulls
Vintage camper
Woodland animals
Holiday painted rocks
Heart (if you can find a heart shape rock)
Bumblebee rock painting
Garden markers
Alphabet painted rocks
There are many easy rock painting designs you can try as a beginner. I love owl rocks and will be trying those as soon as I find the right shaped stone.
How to display painted rocks
If you're not sure how to display your painted rocks, here are a few ideas. Have fun with these cute rock paint ideas.
put them in a pretty bowl or vase
attach them to a piece of driftwood and hang them up
put them in a terrarium
arrange them on a windowsill or ledge
put them in a garden planter
hide them in a garden
DIY painted rock magnets
garden markers
Put your honey bee rocks near bee friendly flowers.
I have seen some cool rock painting ideas that use puffy paints, so I want to try those. Many different patterns would look super cool if they were painted that way.
Check out Pinterest for even more easy rock painting ideas and inspiration. There are lots of painted rocks examples there that are super cute.
More DIY projects for kids and adults
If you enjoyed these easy rock painting designs, I hope you will be inspired by these: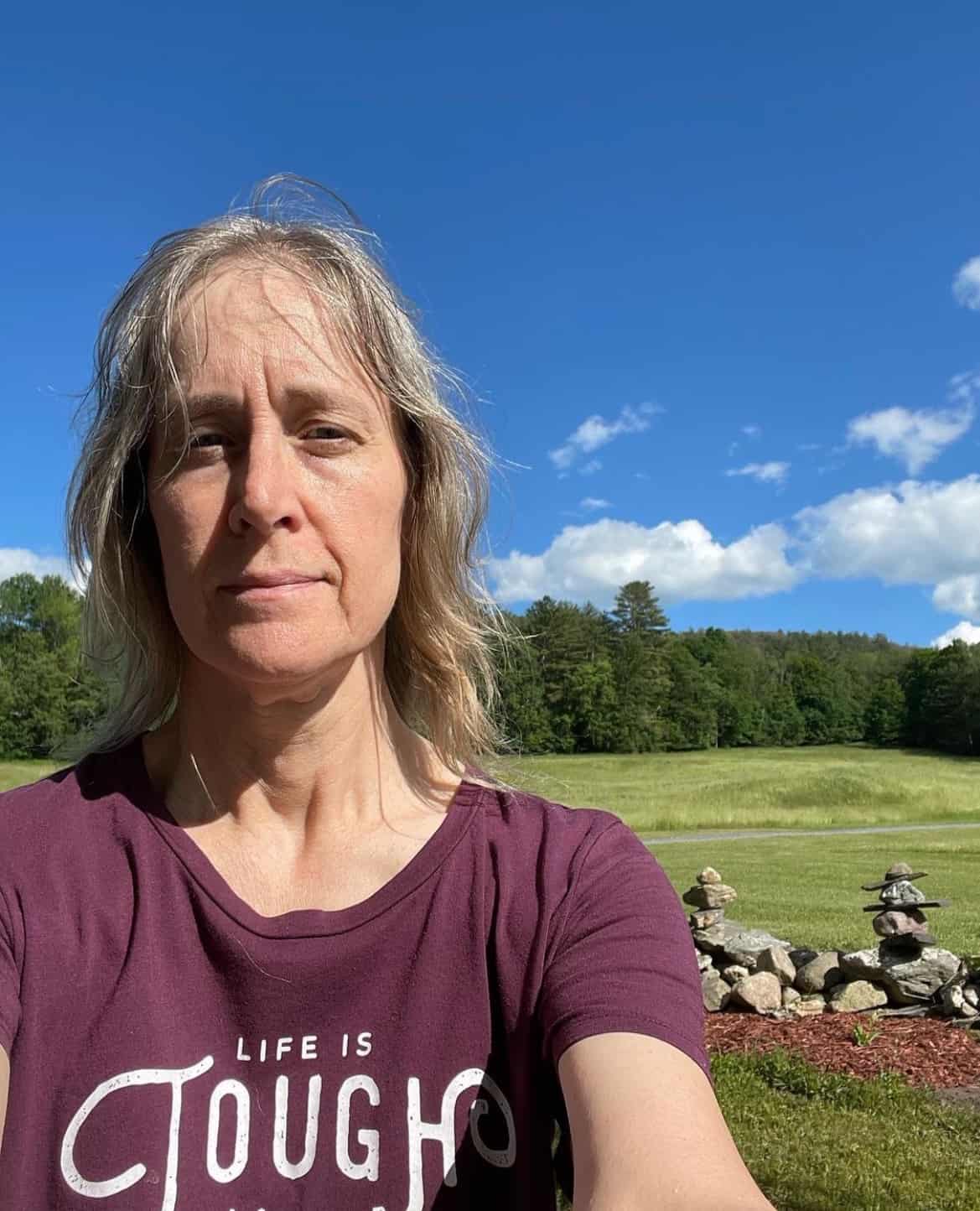 Ellen is a busy mom of a 24-year-old son and 29-year-old daughter. She is Grandma to one adorable baby girl. She owns six blogs and is addicted to social media. In what little spare time she has, she loves to read, watch movies, and play games. If you'd like to work together, email info@in-our-spare-time.com to chat.