Last Updated on March 18, 2023 by ellen
If you're looking for painted rocks ideas, check out these kindness rocks you can make as gifts for the holiday season and beyond. Check out a few of these simple rock paintings.
Posts may be sponsored. This post contains affiliate links, which means I will make a commission at no extra cost to you should you click through and make a purchase. As an Amazon Associate I earn from qualifying purchases.
Painted Rocks Ideas
Kindness rocks have been around for many years as a fun way to share inspirational messages and cute designs with others. Above are a few of my favorite snowman rockpainting ideas.
I started painting rocks years ago when the children were younger. They wanted to make gifts for friends and family and have so much fun with these easy painting ideas.
Painted rock art is easy for even young children to do. Anyone can make cute painted rocks. You only need a few bottles of paint to start this craft habit.
Inspirational words to paint on rocks
If you want to make paintable rocks with words, try these.
Hope
Joy
Faith
Love
Peace
Calm
Care
Give
What is the kindness rock project?
It's a project that encourages people to be kind and show love to others. It involves painting rocks with inspirational messages or designs that can be placed in public places for someone else to find and enjoy.
The idea is to bring smiles, joy, and happiness into the lives of those who come across these kindness rocks. You can get creative with your designs and include pictures of animals, flowers, inspirational quotes, and messages.
No products found.
You can also make kindness rocks for special occasions such as birthdays, anniversaries, or holidays. Place them around the house or give them to friends who need a little pick-me-up. They're a great way to spread joy, love, and kindness throughout your community.
Supplies to paint rocks
Acrylic paint – bright colors work best
Smooth rocks
Googly eyes
Paintbrush
Newspaper
Clear Varnish or Mod Podge
Optional: If you want to leave these outside, consider using waterproof paint for rocks.

What kind of rocks do you use for painted rocks?
When you're ready to start painting rocks, collect the right kind of rocks. Smooth rocks work best for this project. You can find these at local hardware stores or stone yards.
You can often find smooth stones in local craft stores. Or, get them here on Amazon.
Once you have collected a variety of sizes and colors, it's time to get creative.
This product presentation was made with AAWP plugin.
How to prepare rocks for rock painting
Before painting, prepare the rocks by cleaning them with a damp cloth. Make sure to remove any dirt and debris.
Once they are clean, let them dry completely before you begin painting. Be sure to use high-quality acrylic paints designed for use on rocks.
Finally, seal your painted rocks with a clear coat of Mod Podge or a similar sealer designed for use on rocks. This will protect the paint and make sure your design lasts longer.
What kind of paints do you use for rock painting?
The best paint is acrylic paint. Using acrylic paint, you can create any design of your choice. You can find rock painting supplies at your local craft stores.
If you want to write quotes on your rocks, start with large flat rocks and use acrylic paint pens.
Tips for painting rocks
If you'd like to try a few rock painting ideas, start with these tips for making rock art.
Start with simple designs, like hearts and flowers.
Let each layer of paint dry thoroughly before adding the next.
Use bright colors to make your rocks stand out.
Use several coats when stone painting for bright colors
Be sure to seal your painted rocks with a clear coating to protect them from water and sunlight damage.
Have fun with it! Rock painting is a great way to express creativity and make something delightful for others.
Making kindness rocks is an excellent activity for kids, teens, and adults! Grab some supplies and get creative with these painted rock ideas.
You'll be sure to spread much-needed joy this holiday season or any time of the year. Display your cute painted rocks together to show off your rocks.

More easy rock painting ideas
If you're looking for inspiration, browse through different sites that offer painted rock ideas, such as Pinterest or Instagram.
You'll find plenty of rock painting ideas to draw from and use in your creations. Here are a few rock painting ideas you can start with:
Penguin painted rocks
Mandala rock painting
Rock monsters
Galaxy rocks
Star wars rock art
Easter egg rocks
St. Patrick's Day rocks
Bee Happy bumblebee
Clever monkey
Cute rock ladybug

Christmas rock painting ideas
There are lots of great ideas the kids will enjoy for the holidays. A kindness rock makes an excellent gift for the whole family. And they are very inexpensive to make.
Make colorful rocks in Christmas colors.
Snowmen rocks with black eyes and a carrot nose
Snowflakes painted on blue rocks
Draw a Grinch face

Do you seal painted rocks?
Once you have finished painting the rock, seal it with a clear coat of varnish or Mod Podge, so your design will last for years.
So, I've included some pictures of painted rocks you can use as rock art inspiration. If you have a fun rock painting idea, let me know so I can update my post.
You can become part of the kindness rocks project by leaving these rocks in public places for someone else.
With these painted rocks ideas, you'll be able to brighten someone's day and put a little extra joy in the world. So get creative and start painting rocks today!
More rock ideas
Kids love these fun ideas. here are a few more rock art ideas.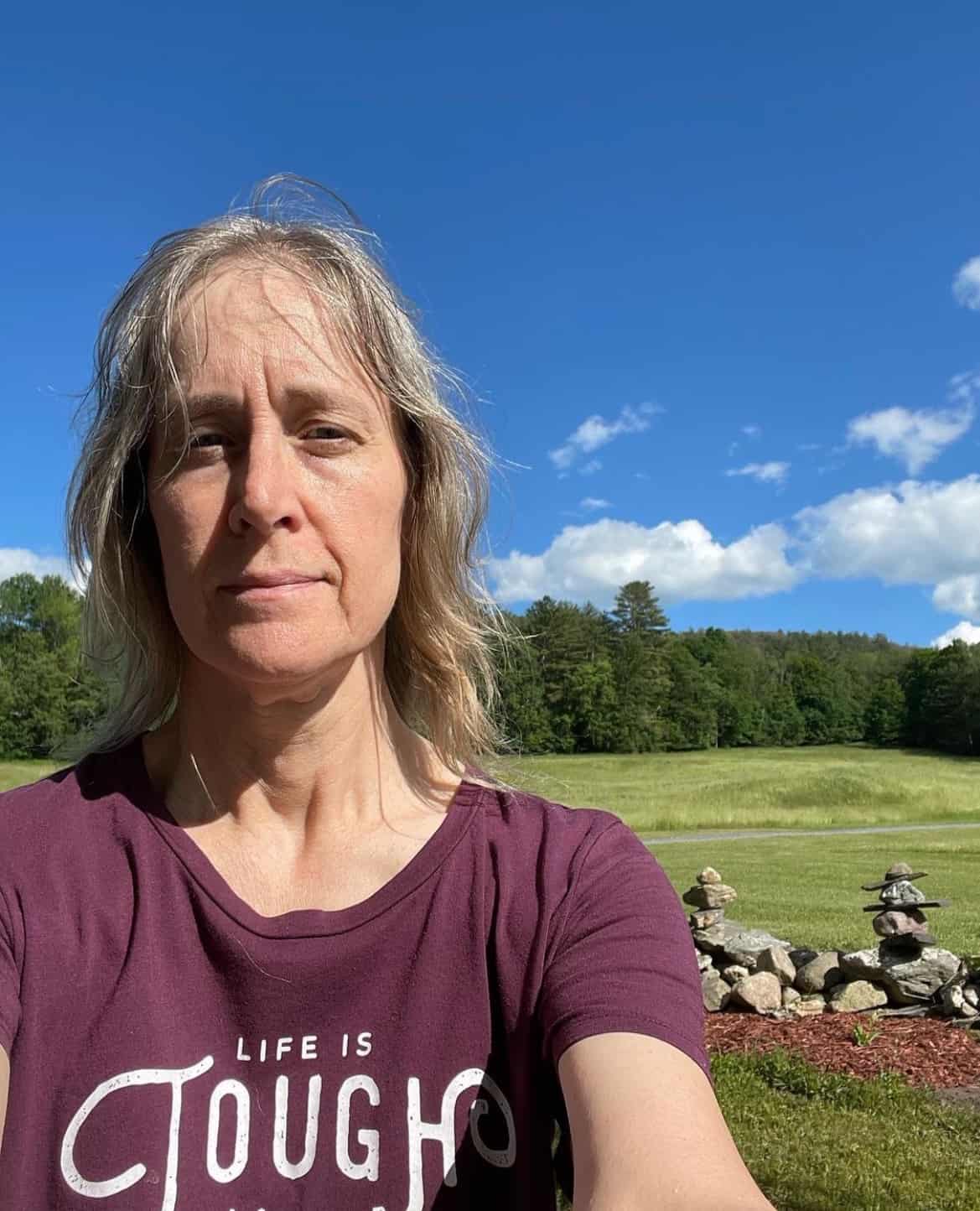 Ellen is a busy mom of a 24-year-old son and 29-year-old daughter. She is Grandma to one adorable baby girl. She owns six blogs and is addicted to social media. In what little spare time she has, she loves to read, watch movies, and play games. If you'd like to work together, email info@in-our-spare-time.com to chat.