Last Updated on April 9, 2022 by ellen
Posts may be sponsored. This post contains affiliate links, which means I will make a commission at no extra cost to you should you click through and make a purchase. As an Amazon Associate I earn from qualifying purchases.
Children love music and in today's digital world, most of our music is digital. This can be frustrating for parents who want screen free music and stories for their child. If you'd prefer not to hand over your cell phone or tablet to hear your child's favorite song, again and again, keep reading.
Screen Free Music and Stories for Kids
Built for kids, Jooki is intuitive with five modern, chunky-sized Characters that can be swapped on a whim to hear something new. Parents link each Character to a playlist created via Jooki's web or mobile application (Android and iOS). It works with Spotify and many music files (MP3, AIFF, WAV).
The portable music player can be used indoors, in the car or at a backyard picnic. There are no plugs, cords or wires to worry about and its battery gives 8 hours of streaming or offline play time. The sound quality is superior thanks to its built-in stereophonic speakers—a big point of differentiation for Jooki. It's sturdy and bright orange so it's easy to spot!
Jooki
Pre-readers are the ideal audience for Jooki. A child simply chooses a Character, places it in the outlined circle and like magic, the music or story plays. Lift the Character and the sound stops! Boys and girls are proud of their independence to choose the music or stories without asking a grownup for help. With no plugs or screens in sight, youngsters listen and play without distractions. Daydreaming is encouraged!
As a splash-proof device, it can be used outdoors. Kids can start their day with their favorite get-up-and-go songs or fall asleep with a bedtime story downloaded just for them. Jooki turns off automatically after 15 min when there is no activity.
Choose the music, uploaded from a phone using the Jooki app or drag-and-drop from iTunes on a laptop. Or choose Spotify or an internet radio station to create the playlist. Link the Jooki Character to the playlist and place it on Jooki. Now hand over to a child!
My thoughts
Jooki is a fun way to allow your children to play music or stories without needing a tablet or smartphone. You can connect it with your Spotify premium account to play playlists you have created there. Or, you can use it with a web radio or upload your own content if you don't have Spotify premium. And, you can connect it to your WiFi to allow it to work online at home. But, if you are on the road or outside, you can use your uploaded content without a WiFi connection.
You can create several playlists with different songs and connect each one to a different Jooki character. So, that means you can have a peaceful goodnight playlist for naptime or bedtime. Or you can have an upbeat afternoon playlist for dance or active time. And, it's easy enough to allow your child to choose which routine they want by simply picking the character.
This is an easy way for grandparents or older relatives to connect with kids without using complicated technology and would make an awesome Christmas gift. Once Jooki is set up, your child can use it at home or on the go for screen free music without needing help from an adult or asking to use a smartphone or tablet. Plus, it's sturdy and made for children which aren't the case for your phone or tablet.
The characters are bright, colorful, chunky and easy for smaller hands to hold. Plus, the strap on Jooki is a great way for your child to carry it from place to place, unlike a smartphone which is easy to drop. Plus, it gives them control over what they want to listen to without asking you to change a song or a music station to something different. You could even use the different characters for different kids if you could get them to share the Jooki. It is pretty amazing though so you might want to get one for each child. It's intended for children ages 3 and up.
And, as an added plus, parents can put max volume controls on their Jooki so you don't have to worry about your child turning it up too loud. Find it on Amazon.
Now, check out these tips for Baby Boomers to embrace technology.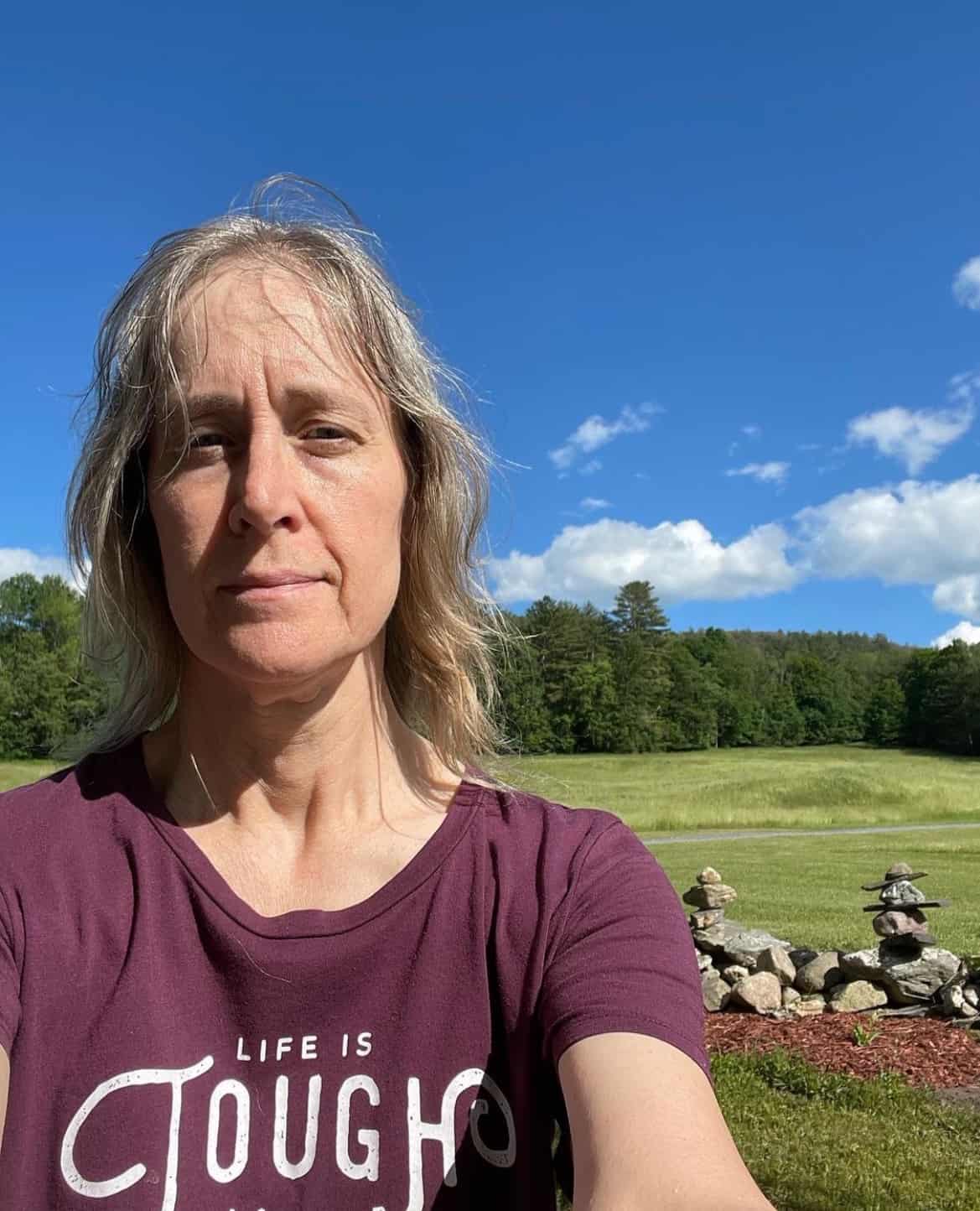 Ellen is a busy mom of a 24-year-old son and 29-year-old daughter. She is Grandma to one adorable baby girl. She owns six blogs and is addicted to social media. In what little spare time she has, she loves to read, watch movies, and play games. If you'd like to work together, email info@in-our-spare-time.com to chat.