Last Updated on October 15, 2022 by ellen
So, have you seen Sophia Lillis as Nancy Drew in The Hidden Staircase? Now, I've been a huge fan of the Nancy Drew books since I was a very young child. I believe I have actually read them all. I cannot tell you how many hours I spent as a child reading those mysteries.
Posts may be sponsored. This post contains affiliate links, which means I will make a commission at no extra cost to you should you click through and make a purchase. As an Amazon Associate I earn from qualifying purchases.
You may want to play the Nancy Drew The Shattered Medallion Game if you're a fan of these movies.
Sophia Lillis as Nancy Drew
So, the Hidden Staircase is the second book in the Nancy Drew series. And, it was published in 1930 and revised in 1959. If you're a fan of the book, you may have heard that Nancy Drew and The Hidden Staircase is now a movie! So, here's a brief description of the movie. It came out on Blu-ray and DVD on April 2, 2019.
About the film
The iconic mystery-solving teenager from the classic Nancy Drew books is back with an all-new feature-length film that will keep you guessing until the very end! Warner Bros. Home Entertainment will release Nancy Drew And The Hidden Staircase on Digital starting March 26, 2019, and Blu-rayâ"¢ Combo Pack & DVD on April 2, 2019. Executive Produced by Ellen DeGeneres, the film stars Sophia Lillis (IT and "Sharp Objectsâ€), Sam Trammell ("True Blood†and "This is Usâ€), and Linda Lavin ("The Good Wife†and"Aliceâ€) and follows Nancy Drew in her new town, making new friends and on a mission to solve the case! And, the film carries a suggested retail price of $19.99 for the Digital, $19.98 for the DVD and $28.98 for the Blu-ray Combo Pack.
After the death of his wife, Carson Drew decides to leave Chicago behind and make a fresh start with his daughter in River Heights. But for 16-year-old Nancy Drew, life in a small town is mighty dull. She longs for excitement, adventure, and the chance to make a difference. Nancy gets that opportunity when she is asked to help solve the ghostly activity at the Twin Elms mansion. Can she help explain the creaking footsteps, exploding lightbulbs, and the ominous creature? Is it the handiwork of high-school bully Derek Barnes? Or is it possible that the ghost of original owner Malcolm Colfax is back for revenge? Recruiting her best friends George and Bess, along with local "mean girl†Helen, Nancy Drew
is on the case!
Sophia Lillis Interview:
I and a few other bloggers had the chance to interview Sophia Lillis. Now, you may know her name from her role as Beverly Marsh in the horror film It. She also had a role in the HBO thriller mini-series Sharp Objects.
We all had a chance to ask Sophia a few questions about her life and her role as Nancy Drew in The Hidden Staircase. I learned that she hadn't read the books prior to getting a role in the movie. But, that she has been working her way through them all. And, she shared that the third book – The Bungalow Mysteries.
And, Sophia also mentioned that one of the things she enjoyed about the movie is that it updated a classic book. She hoped this would get more kids interested in the series. She really hoped that the movie would help emphasize the importance of friendship. And, she wants it to inspire kids to follow their own dreams.
Now, if you haven't already, make sure that you pick up a copy of this Blu-ray / DVD so you can see Sophia Lillis as Nancy Drew. And, check out my thoughts on Nancy Drew and the Hidden Staircase.
Related reading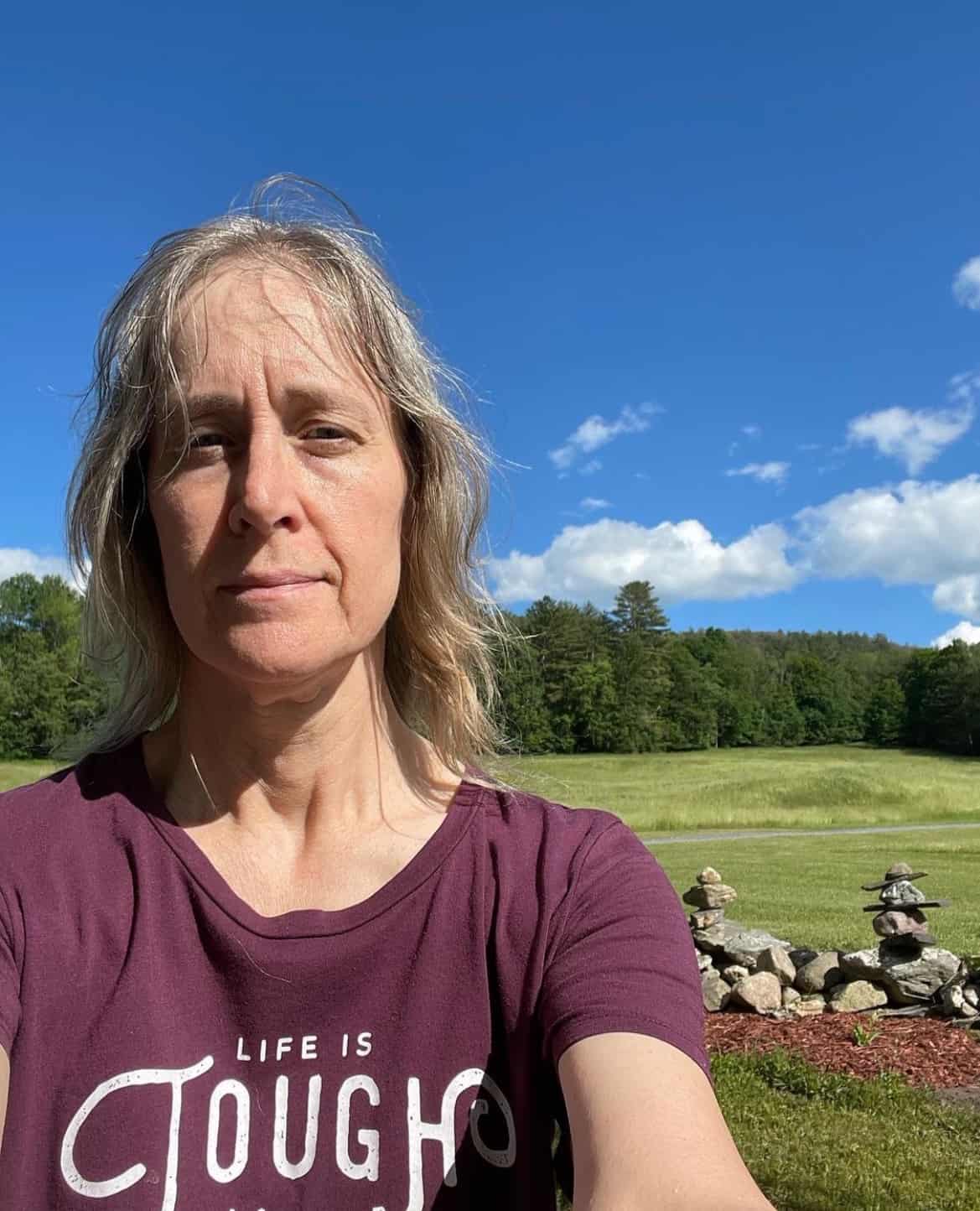 Ellen is a  of a 25-year-old son and 30-year-old daughter. She is Grandma to one adorable toddler. In what little spare time she has, she loves to read, watch movies, check out the latest toys, and play games.