Last Updated on January 14, 2023 by ellen
Have you heard of the Tony Hawk Box Boarders? If you have a skateboard fan in your home, they'll know exactly who Tony Hawk is. He's a professional skateboarder, actor, and owner of a skateboard company.
Posts may be sponsored. This post contains affiliate links, which means I will make a commission at no extra cost to you should you click through and make a purchase. As an Amazon Associate I earn from qualifying purchases.
Tony Hawk Box Boarders
This new line, officially licensed by skateboarding legend Tony Hawk, lets kids easily experience the thrill of skating like the pros. By downloading the free app, kids can film, edit and share videos of the tricks they land and share them with the online Box Boarders community.
Box Boarders Action Pack:
Collect all 13 famous skateboarders such as Tony Hawk, Lizzie Armanto, Aaron Homoki, and others and get ready to shred! Box Boarders skate on a steel ball bearing allowing them to ride in any direction on flat surfaces. Skate the Trick Ramp, your desk, or anywhere in your house! Each pack includes one of four mystery Tony Hawk figures, open to reveal which you received! Buy the Box Boarders Action Pack from Amazon.
Box Boarders Super Pack:
Choose from 4 different Bowls, including Kidney Bowl, Backyard Bowl, Pro Park, and Eight Bowl. Slide your phone into the phone slot located the side of the bowl, attach the fisheye lens for wide-angle shooting and begin filming all your best tricks to edit with the Tony Hawk Box Boarders Studio app! Flip, ride and stomp your insane tricks, just make sure to share them with #TonyHawkBoxBoarders! Buy the Box Boarders Super Pack on Amazon.
My thoughts:
There are two ways that you can purchase the Box Boarders. You can buy an Action Pack which includes 1 rider, 1 secret Tony rider, 1 camera holder, and 4 trick ramps. Or, you can buy a Super Pack which includes a bowl (which is the place they skate in), 4 tick ramps, 1 clip-on fish lens for your phone, 1 camera holder, 3 riders and a secret Tony rider.
Because the Box Boarders have a ball bearing instead of wheels, they can skate in any direction you like as long as it is on a flat surface. You can use the table, the bowl, the floor, the counter, or the ramps that are included. Or, you can use any combination of those.
There are twelve different riders and four Secret Tony's. You know which of the riders you get when you make your purchase. But, each of the Packs includes a secret Tony. And, you won't know which one you have until you open it.
Once you've opened your Box Boarder, you need to download the free app. Then, using the app, you can film your Box Boarder and edit it and share it using the hashtag #TonyHawkBoxBoarders so you can interact on social media.
If you have a skateboard fan in your home, this is a fun way to get them more interested in the sport. And, it's fun to collect all the riders and all the Secret Tonys. This would make a fun gift especially when you add in the app to make videos.
Looking for more fun? Check out my Teenage Mutant Ninja Turtles Revenge Movie review.
Related reading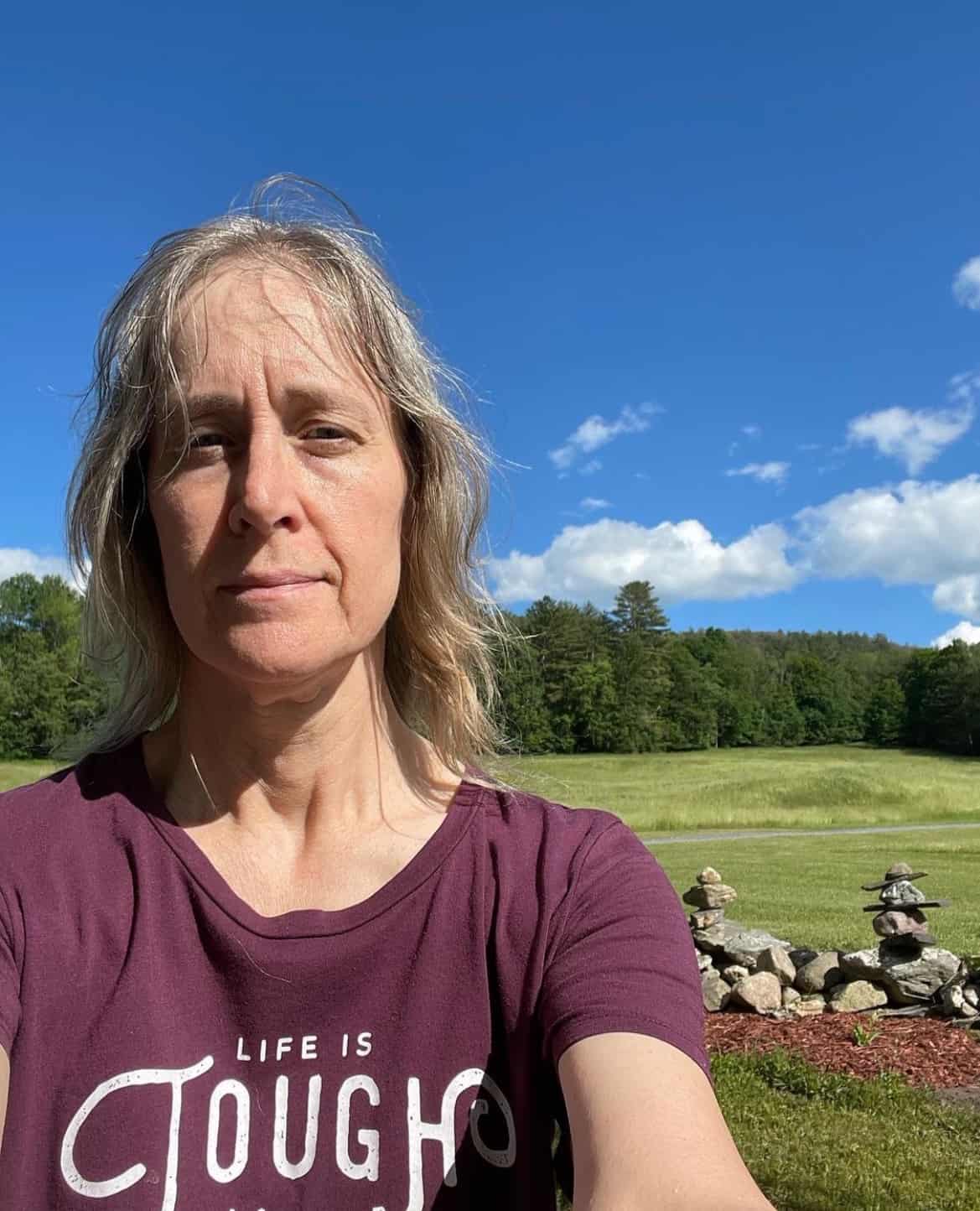 Ellen is a  of a 25-year-old son and 30-year-old daughter. She is Grandma to one adorable toddler. In what little spare time she has, she loves to read, watch movies, check out the latest toys, and play games.