Last Updated on May 23, 2020 by ellen
Check out this fun stacking game from YULU! In the spirit of summer fun, this new game from YULU involves stacking ice cream! Nope, not real ice cream – don't worry about the mess. Instead, the kids are stacking plastic scoops of ice cream on a cone!
Posts may be sponsored. This post contains affiliate links, which means I will make a commission at no extra cost to you should you click through and make a purchase. As an Amazon Associate I earn from qualifying purchases.
Stacking Game: Oops Scoops
So, Oops Scoops is a stacking game that is intended for kids ages 4 and up. Two to four players can play at a time. And, each game takes about 15 minutes from start to finish. That is absolutely the perfect length for younger kids to manage without getting bored.
What's included in Oops Scoops
This stacking game includes:
12 scoops of ice cream
1 ice cream cone
1 ice cream cone stand
2 difficulty level base scoops
1 instruction manual
You will need 2 AAA batteries to play Oops Scoops (not included)

How do you play Oops Scoops?
To play this stacking game, you take turns stacking scoops on Oops (the ice cream cone). As the scoops get higher and higher, the tower of scoops gets more wobbly. Stack the tallest tower of ice cream scoops and you win the game. But, if you let any of the scoops of ice cream fall, you are out of the game. It's sort of a cup stacking game with a twist.
Difficulty levels
This stacking game has two difficulty levels. On the easy level, you should use the narrow opening on the scoops. On a more difficult level, you should choose the wider opening. Plus, the scoop has the option of shaking. which brings a whole new level of difficulty to this game.
So, just to add another level of difficulty to this stacking game, you can either hold the ice cream cone in one hand and try to put the scoops on with the other. Or, you can set the ice cream cone in the stand and add the scoops that way.
Benefits of stacking games
So, in addition to being loads of fun to play, this stacking game has lots of cognitive and developmental benefits. Stacking games also help to develop critical thinking and problem-solving. And, for younger kids, it helps develop manual dexterity and motor skills. As your child gets older, stacking games can help both the left and right brain work together as the child moves pieces from one side to the other to stack them on top of the ice cream cone. Learn more about the benefits of these types of games in this article.
Does Oops Scoops make noise?
I know that lots of parents dislike games that make noise because it disturbs other kids that are napping. Oops Scoops does not make noise except for a very slight vibrating noise if you choose to shake the cone.
Durability
Unlike some cup stacking games, Oops Scoops is made for younger kids. The cone and the ice cream scoops are very durable. They are made of a hard plastic that's easy for smaller hands to hold. And, because it's made of plastic it's easy to wipe off with a damp sponge if the pieces get dirty or have fingerprints on them.
My thoughts on this stacking game
I love the ice cream scoop theme of this game. The cone and the ice cream scoops are perfect for smaller hands to hold. And the cone stand and base scoops are easy to grasp and hold while maneuvering the scoops. I also really appreciate that this game has a variety of difficulty levels. In the beginning, your child can simply try stacking the scoops on the cone as it sits in the cone stand. As they get older, they can hold the cone while they stack. And, finally, once they have mastered that, they can turn on the cone so that it shakes. This means that the game will interest your child for much longer than if it only had one level like a cup stacking game would.
So, two to four players can play this game which is perfect. You and your child can play it alone. Or, your child can play with several friends or siblings. It's perfect for days when you need something engaging for all the kids to play together.
Where can you buy it?
Finally, you can purchase Oops Scoops and other YULU toys and games at Target.
Learn more about other family game night games from YULU right here.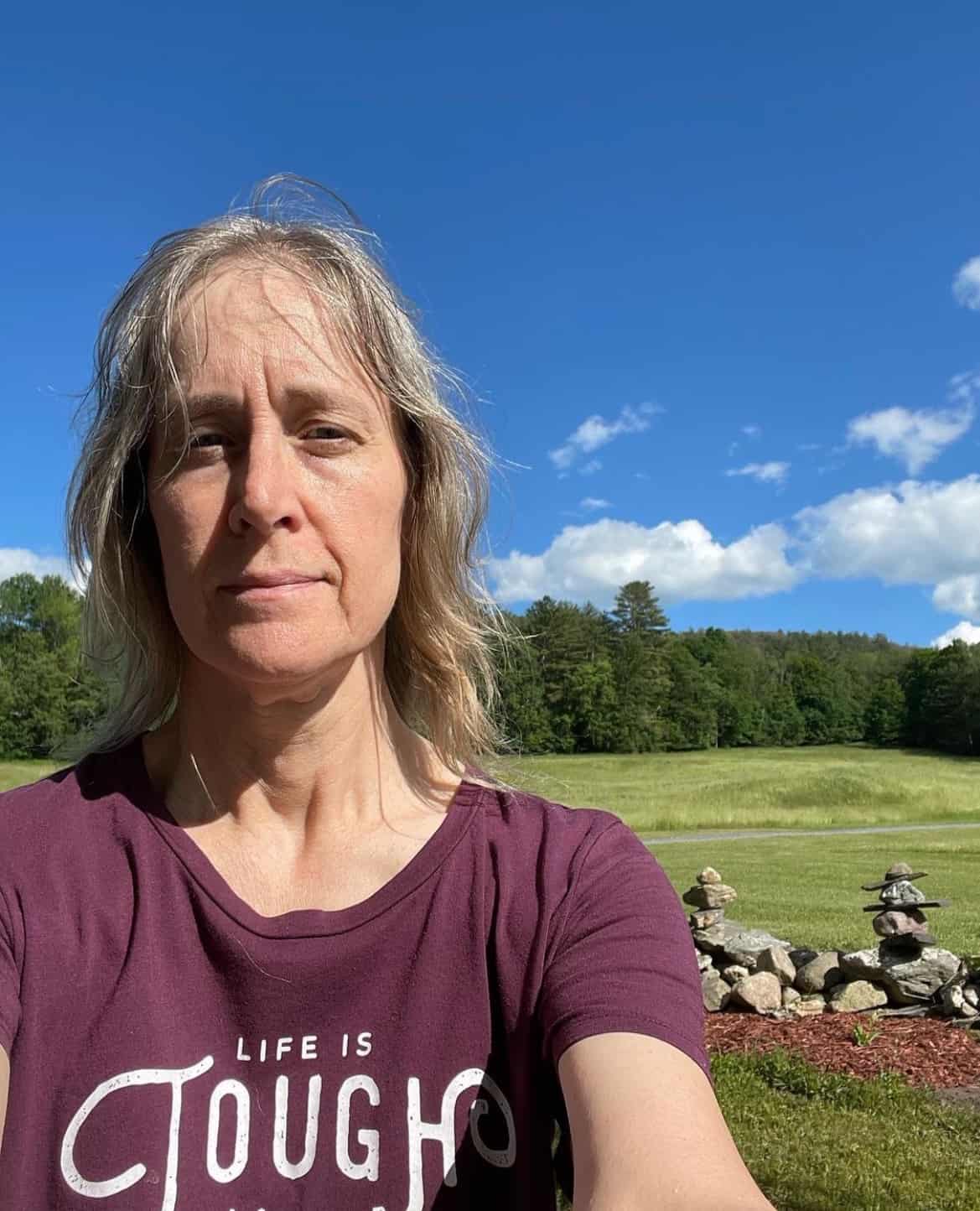 Ellen is a busy mom of a 24-year-old son and 29-year-old daughter. She is Grandma to one adorable baby girl. She owns six blogs and is addicted to social media. In what little spare time she has, she loves to read, watch movies, and play games. If you'd like to work together, email info@in-our-spare-time.com to chat.