Last Updated on May 23, 2020 by ellen
If you or the kids love slime toys, check out PopPops Pets and PopPops Snotz from Yulu Toys! OK, so slime toys have been around for a while. And you can find a ton of homemade slime recipes on Pinterest. But, these new toys from Yulu Toys combine the fun of slime with adorable (or gross) miniature figures.
Posts may be sponsored. This post contains affiliate links, which means I will make a commission at no extra cost to you should you click through and make a purchase. As an Amazon Associate I earn from qualifying purchases.
Slime Toys: Yulu PopPops Pets and Snotz
So, in the past, I've reviewed some of the best family game night games from Yulu. And, I've shared a few of their favorite silly games kids can play with friends. But, today I have the chance to share my thoughts about their slime toys.
PopPops Pets and PopPops Snotz combine three of my favorite types of things: gooey slime, popping bubbles, and miniature figurines I can collect. There are two different lines of slime toys from Yulu. Snotz features green slime and monster-like miniature figurines. Pets features hot pink slime and adorable miniature pet figurines. Each line has 60 different miniature figurines you can collect. And, the fun part is that each of the figurines is hidden in a little bubble of slime.
Types of slime toys from Yulu
So, you can buy PopPops in a sheet of 12 bubbles, 6 bubbles or 3 bubbles. The 3 bubble sheets have one figurine. The 6 bubble sheets each have 2 figurines. The 12 bubble sheets each have 4 figurines. The fun part is that you separate each of the bubbles and then pop them to see if the bubble contains slime to play with or slime and a figurine.
And, as if that wasn't enough fun, there are also some super rare glitter figurines included in the Pets line. Or, if you want to collect the Snotz line instead, there are some super rare dark green sticky Snotz figurines! You never know exactly what you'll find inside the bubbles!
You can download a collection sheet from their website so that you can keep track of which of the PopPops you already have and which ones you still need to collect. Each of the figurines has a Family, a Rarity, and a Season. That way you can organize and sort them by the type of figurine you have.
Where can I buy slime toys from Yulu?
You can look for these in your local Walmart, Target, Smyth Toys Superstores, or TheToyShop.com.
Yulu PopPops review
So, these slime toys from Yulu are loads of fun. You can either squish the bubbles with your hand to release the slime and see if there is a toy. Or you can squash it with your palm to make a mess. Well, not really a mess but at least to see a satisfying splat of slime all over the counter.
After you pop the bubble, just pull the slime out. The bubble will either contain just slime or it will contain slime with a tiny figurine inside of it. Play with the slime or remove the little figurine and then play with the slime.
The slime is fun to play with and is ooey and gooey just like most slime your kids have probably played with. It doesn't stick to your fingers or the counter or the little figurine. When you're done playing with the slime, just put it in a little plastic container with a lid and play with it again in the future. Then, keep track of the little figurines you've collected so you can get them all.
The little figurines inside are slightly squishy almost the consistency of an eraser. They stand about 1/2″ tall so they are small. These slime toys are definitely not for children under the age of 3. The toy says ages 5+ and I would agree with that. Make sure that you have something small for the kids to store their little figurines in so they don't get misplaced. I love the detailing on the figurines. You really can see their face, clothes, etc.
Check out the website
Then, after the kids get their figurines, they can go to the website to learn more about them. The blue and green figurine above is from the Pets line and her name is Dragon Llama. She loves telling stories. Her family is Llama and she is Rare. And, she is from Season 1. The grey one right above this paragraph is from the Snotz line and her name is Eyevanka Strump. She is the princess of Snotz galaxy. She has psychedelic powers. Her family is Solar Chowder and she is rare. And, she is from Season 1.
Check out the video for all the photos
Finally, check out all my photos of these slime toys!
Check out why we're so obsessed with slime toys in this article.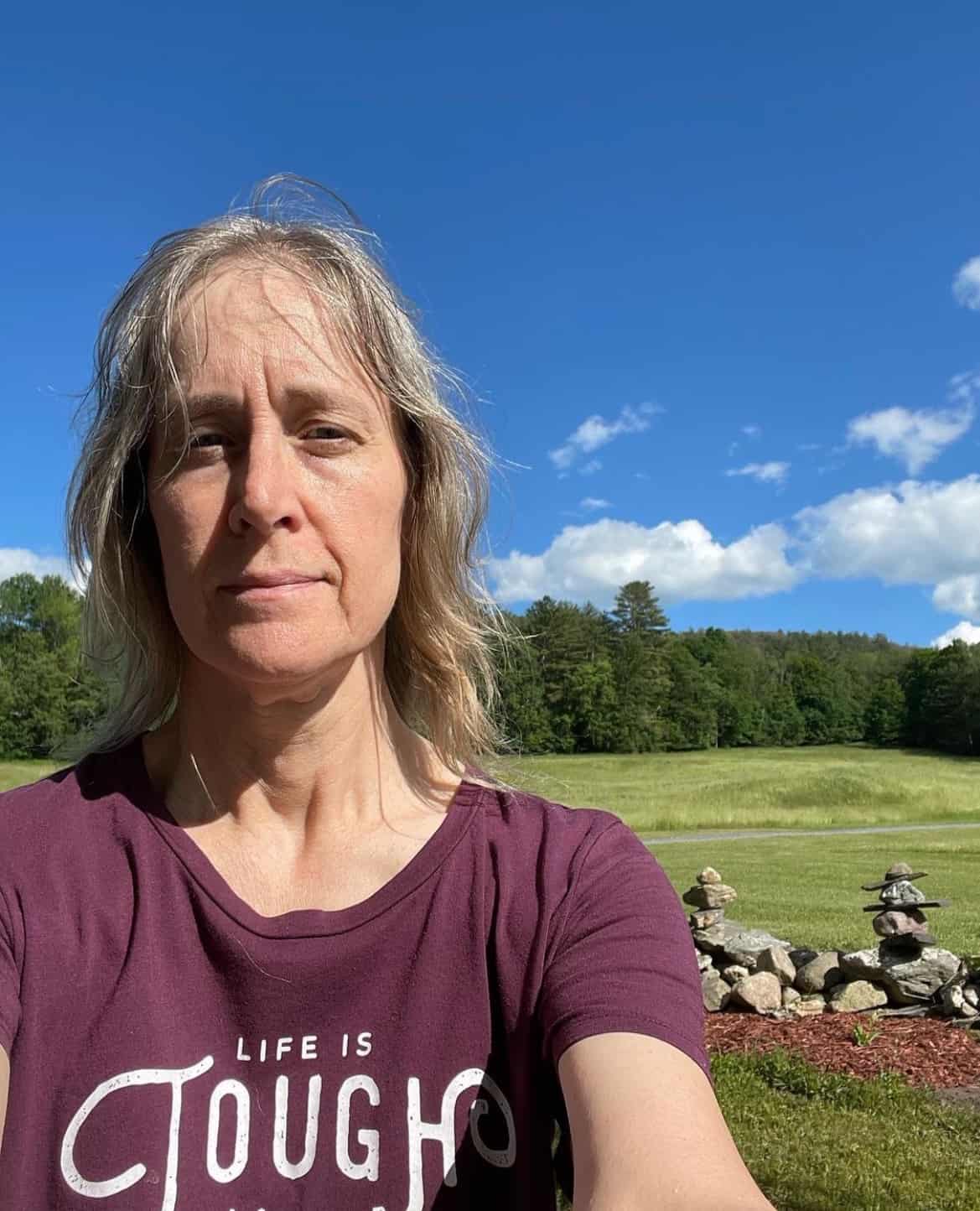 Ellen is a  of a 25-year-old son and 30-year-old daughter. She is Grandma to one adorable toddler. In what little spare time she has, she loves to read, watch movies, check out the latest toys, and play games.