Last Updated on July 22, 2023 by ellen
If you're looking for things to do with kinetic sand, check out these kinetic sand activities you can use for imaginative play.
Posts may be sponsored. This post contains affiliate links, which means I will make a commission at no extra cost to you should you click through and make a purchase. As an Amazon Associate I earn from qualifying purchases.
Things to Do with Kinetic Sand
Kinetic Sand is one of the most popular art activities for kids. But, did you know that you can have fun learning with this moldable sand?
You can incorporate learning into almost any art activity. Check out these fun ways to use kinetic sand play with your child.
What is kinetic sand?
Kinetic sand is an amazing combination of 98% sand and 2% polymer. It moves and flows like wet sand, but it's completely dry and won't stick to your hands or clothing.
It is available in a variety of colors and can even be used in place of regular sand or beach sand. This is a great combo pack with lots of different colors.
Or, try this easy kinetic sand recipe.
What age is appropriate for kinetic sand?
Kinetic sand is appropriate for children of almost all ages. It's easy to manage, moldable, and mess-free, so it's perfect for playtime with any age group.
Younger children do require supervision.
Benefits for toddlers
Sand play encourages creativity and exploration. It helps children develop fine motor skills as they learn to shape, mold, and manipulate sand into various forms.
It also stimulates sensory development as children feel the grainy texture of the sand and explore its unique properties.
This product presentation was made with AAWP plugin.
Kinetic sand activities for preschoolers
Create a farm: Use sand to make a farm scene with animals, plants, and tractors!
Build a castle: Children can use kinetic sand to build different types of castles.
Make an obstacle course: Kids can create an obstacle course out of kinetic sand by forming mounds, hills, tunnels, and other obstacles! Use this construction kit.
This product presentation was made with AAWP plugin.
Shape match: Give kids small objects such as plastic lids or large wooden beads to place in the sand. Then, challenge them to match the shape of the object they placed in the sand.
Make a sculpture: Have fun creating sculptures with kinetic sand! Kids can let their imaginations go wild as they make whatever comes to mind.
Draw in the sand: Drawing in kinetic sand is another great activity for kids. Use objects such as sticks, spoons, or straws to draw their creations and designs.
This product presentation was made with AAWP plugin.
Activities for elementary-aged kids
Create an ecosystem: Challenge children to make an entire ecosystem in a bowl of kinetic sand! They can use toy animals, plants, and other objects to make their own little world. Check out this DIY insect sensory bin.
Create a beach scene: Use kinetic sand to build castles, draw in the sand with sticks, or even make fun shapes like starfish or seagulls! I love this summer sensory bin.
Build a city: Have older kids use kinetic sand to construct a small-scale city. They can use toy blocks or other things to make buildings, streets, and other structures. Check out this kinetic sand race track.
Buried fossils: Let kids dig in the moldable sand to hunt for dinosaurs, plastic ferns, or plastic bones. This is a super easy way to teach students about dinosaurs. Let them dig for their own fossils. Check out this dinosaur sensory bin.
Buried treasure: Let the kids hunt for buried treasure. This would work well with a unit study about pirates. Start with this.
Zen garden: This is a fun way for adults to get creative. Add things like polished stones or a little rake. You will need this.
This product presentation was made with AAWP plugin.
What can you make with kinetic sand?
There are plenty of ways to use kinetic sand for imaginative play. Here are just a few:
Sculpting: Kids can make sculptures, castles, and anything else they can imagine with kinetic sand.
Molds & Cutters: There are molds and cutters available that allow kids to create their own shapes, such as stars, hearts, and sea creatures.
Kinetic Sand Art: Kinetic sand can be used to create beautiful works of art by using molds or cutters or simply allowing the sand to flow and move in unique formations.
Painting: Kids can use kinetic sand as a medium for painting. They can use traditional paintbrushes to add colors or even their fingers!
Writing: Kids can create words and messages with kinetic sand to practice their literacy skills.
Sensory Play: This is excellent for sensory play, providing kids with a tactile experience that can help them develop fine motor skills and coordination. You can make a sensory bin or just have fun with a few of these kinetic sand ideas.
Building Structures: Kids can use this along with other building materials such as LEGO® bricks or blocks to create structures and towers.
Is it OK to put kinetic sand in water?
No, it is not recommended to put it in water. While the sand will not be harmed by the water, it will cause a mess and could potentially clog drains.
It is best to keep it contained for playtime.
This product presentation was made with AAWP plugin.
Do cookie cutters work in kinetic sand?
Yes, cookie cutters work great in sand. The sand will stay put when pressed into the cookie cutter, allowing kids to shape and form all sorts of wonderful creations.
And best of all, cookie cutters are usually very inexpensive!
How to play with kinetic sand without making a mess?
Kinetic sand can be used for imaginative play without making a mess. Here are some tips to ensure your play area stays clean:
Use trays or containers to contain the sand while playing.
Cover the table with newspaper or a plastic tablecloth that can easily be discarded after playtime.
Have paper towels handy for quick clean-up.
Allow plenty of time for your child to play, so they don't rush and create a bigger mess.
Be sure to store the kinetic sand away from heat or moisture when not in use.
Kinetic sand activities
Sensory play – Kinetic sand can be used for sensory play. Kids can explore the different textures by running their hands through it, squeezing it in their fists, and forming shapes with cookie cutters.
I love this dinosaur sensory bin.
Sand bin – Create a sand bin with kinetic sand and add different items to explore. Include items such as scoops, measuring cups, shells, and other small toys. You can use a plastic bin to store the sand.
Activity table – Take this a step further and make a kinetic sand activity table. Use larger items like cupcake tins, plastic dinosaurs, or a beach sand mold.
Related Reading
You may also like a few of these fun ideas.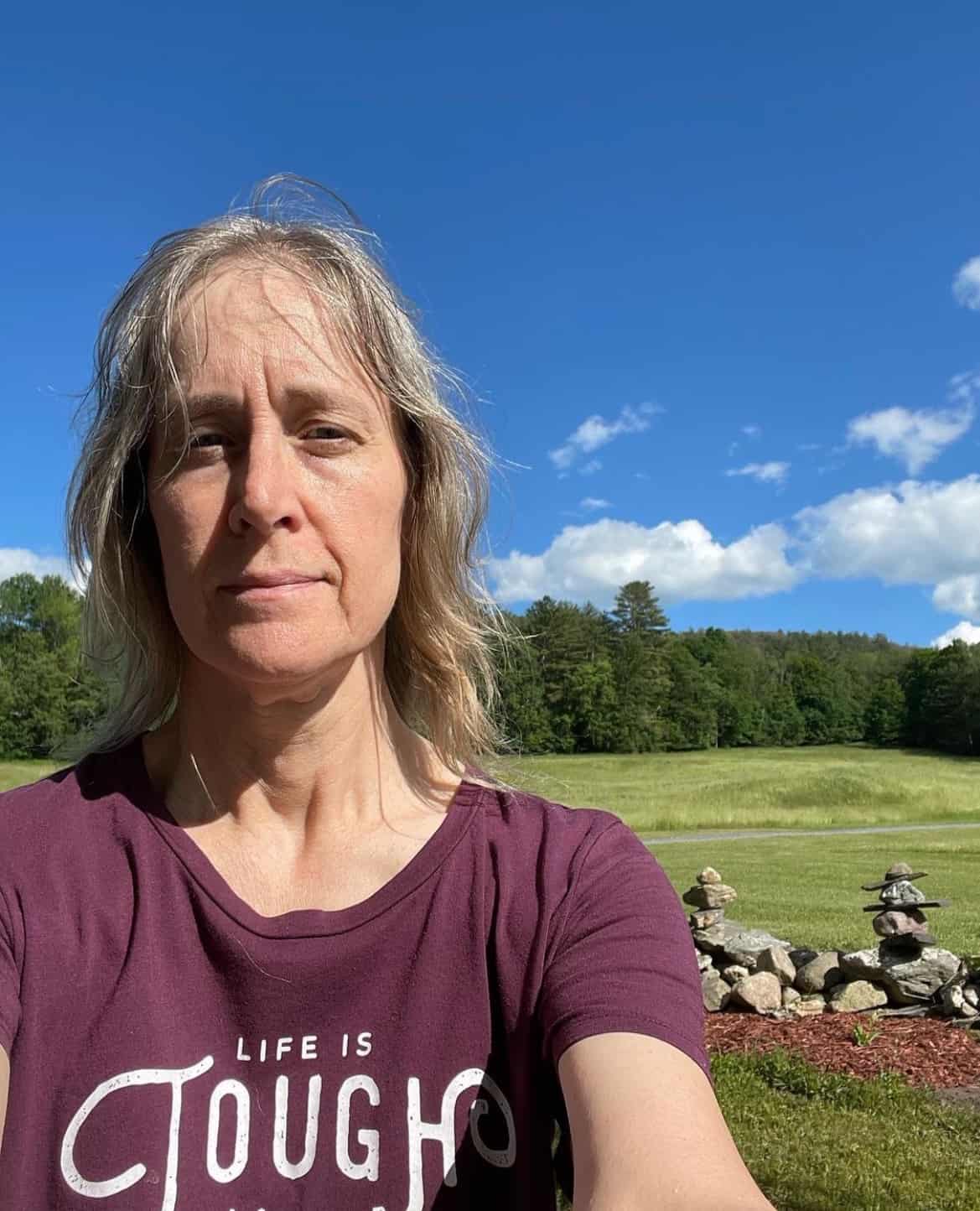 Ellen is a busy mom of a 24-year-old son and 29-year-old daughter. She is Grandma to one adorable baby girl. She owns six blogs and is addicted to social media. In what little spare time she has, she loves to read, watch movies, and play games. If you'd like to work together, email info@in-our-spare-time.com to chat.