Last Updated on January 7, 2023 by ellen
One of my favorite genres of books is dystopian fiction. I love reading about what might happen in the future if things fall apart or a catastrophe happens. Since Valentine's Day is right around the corner, I've been searching for the best dystopian love stories to read.
Posts may be sponsored. This post contains affiliate links, which means I will make a commission at no extra cost to you should you click through and make a purchase. As an Amazon Associate I earn from qualifying purchases.
The Best Dystopian Love Stories
The official definition of dystopian literature is fiction that explores "social and political structures in a dark, nightmare world" (Questia). I've reviewed a few of these so far for you, and I wanted to share a few more in case you'd like to read them on your own.
Dystopian love stories on Amazon
You can download all of these dystopian love stories on Amazon right now. Many are free with Amazon Unlimited. So, check them out and add them to your Kindle today.
Cost of Survival
Cost of Survival by Bonnie R. Paulson (Book #1) – Mom's bleeding in my arms. She could die any moment, but not before she's made me promise three things I promise, but I don't know if I can keep them. Not surviving World War III doesn't scare me, it's surviving it that does. And without the excitement of seeing Bodey every day, did I even want to try?
Beyond Shame
Beyond Shame by Kit Rocha (Book #1) – All Noelle Cunningham has ever wanted was a life beyond–beyond her stifling role as a prim and proper councilman's daughter, and beyond the walls of the patriarchal city of Eden, the only remnants of safety in a world destroyed by solar storms decades earlier.
To Buy a Wife
To Buy a Wife by KC Klein – On a harsh future Earth where corruption rules and women are few, cold realist Hudson Land must purchase a wife to comply with the Elders' laws and save his farm. Instead of an auction, he witnesses the start of an execution. With his first look at a beautiful woman in years, Hudson knows he has to have her–no matter the cost.
The Institute
The Institute by Kayla Howarth (Book #1) – Allira Daniels will do anything to keep her Defective brother safe from the Institute. They claim to protect Defectives, but it's human nature to fear the unknown. Defectives are dangerous, they possess abilities that no human should be able to.
The Gifting
The Gifting by KE Ganshert (Book #1) – In a world where nothing supernatural exists, Tess Eckhart is positive she's going crazy. After her complete freakout at a high school party, her family is too. So much that they pack their bags and move across the country, next to a nationally-renowned facility for the mentally ill.
If you love dystopian fiction, check out Glistening Rebellion.
Reap
Reap by Casey L Bond (Book #1) – Having to choose between her best friend, whom she has no romantic feelings for, and mysterious newcomer Crew, Abby finds herself in the middle of a harvest that she had no intention of becoming a part of.
Life First
Life First by RJ Crayton (Book #1) – Strong-willed Kelsey Reed must escape tonight or tomorrow her government will take her kidney and give it to someone else. She'll need the help of her true love, Luke, to make this dangerous escape. This dystopian future Kelsey lives in was forged by survivors of pandemics that wiped out 80 percent of the world's population.
Mindspeak
Mindspeak by Heather Sunseri (Book #1) – She was created for a purpose so revolutionary, someone was willing to kill for it. Seventeen-year-old Lexi Matthews keeps two secrets from her elite boarding school classmates—she's the daughter of a famous and controversial geneticist, and she can influence people's thoughts.
For more Valentine's Day entertainment ideas like these dystopian love stories, visit a few of my favorite bloggers: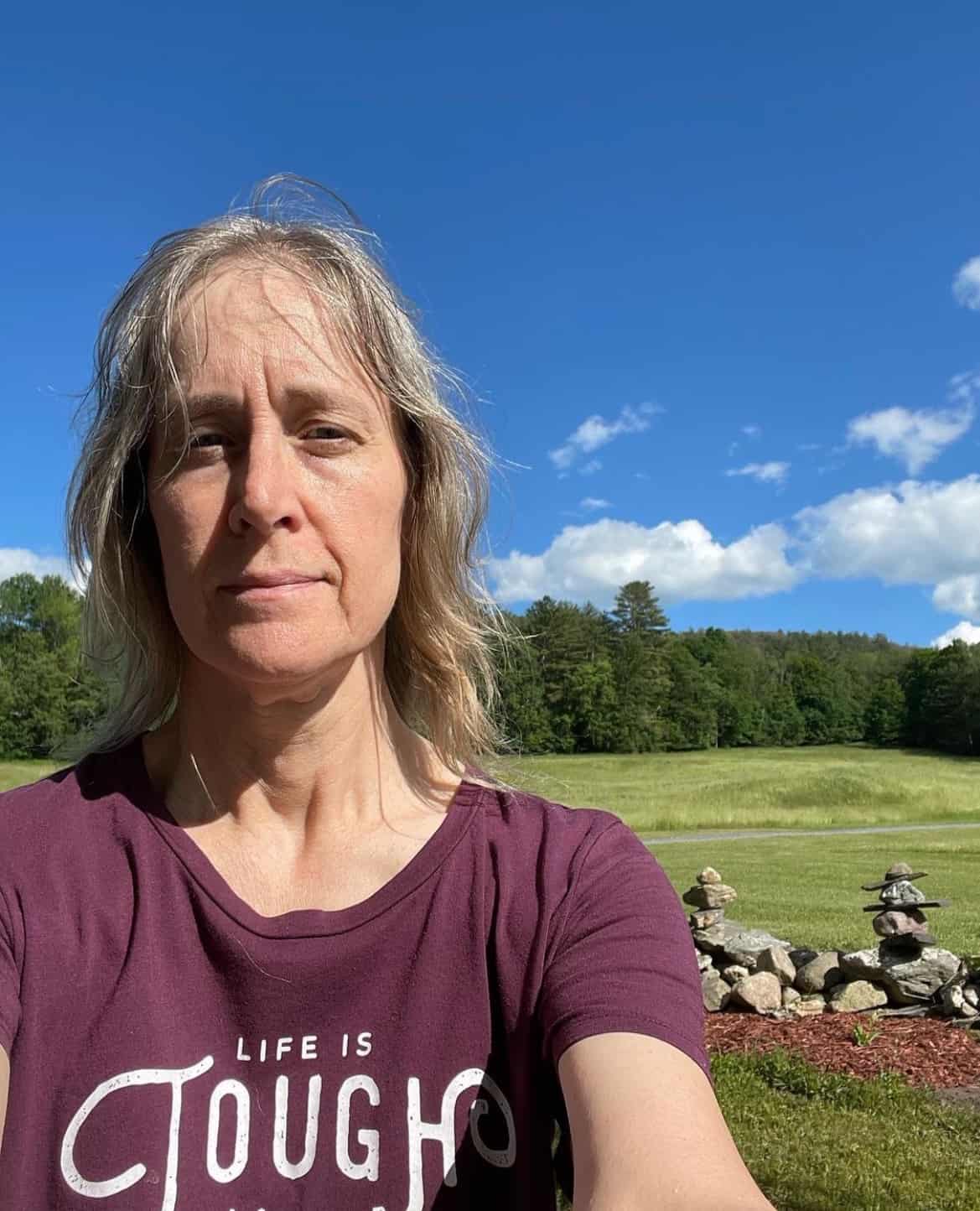 Ellen is a  of a 25-year-old son and 30-year-old daughter. She is Grandma to one adorable toddler. In what little spare time she has, she loves to read, watch movies, check out the latest toys, and play games.