Last Updated on May 31, 2023 by ellen
Have you read Glistening Rebellion by Jill Cooper? I am a huge fan of dystopian fiction. And, this is a fantastic young adult story. Keep reading for more information about the book and my thoughts.
Posts may be sponsored. This post contains affiliate links, which means I will make a commission at no extra cost to you should you click through and make a purchase. As an Amazon Associate I earn from qualifying purchases.
Glistening Rebellion by Jill Cooper
Glistening Rebellion by Jill Cooper is the sequel (Book 2) to Glistening Haven. This entire series is set in the future in a time when society has attempted to make everything beautiful and perfect. But, we all know that perfect just isn't possible. Here's a bit more information about this series and the books included. So, if you enjoy dystopian fiction, check them out.
Glistening Haven (Book 1)
A sexy dystopian novel, The Glistening Haven is set in the future where society's attempt for beauty and perfection nearly destroyed it. Murder, sex, duplicity, and drama join us in the world of New Haven 56.
Susan Monroe doesn't ask for much: good grades from her children, a house with room for a pool, to be the best Tupperware party host in New Haven 56.
But inside her tranquil 1950s styled community, a monster lurks. A monster that lives inside Susan, and every one of her superficially perfect neighbors, held in check by the oppressive police state that rules over them. Buy it now. This story takes place before Glistening Rebellion.
Glistening Rebellion (Book 2)
In Glistening Haven, Jenna Morgan fought to uncover a government conspiracy. In Glistening Rebellion, she fights for her life. New Haven 57 is opening for business—bigger landscape, nicer homes, and tougher reconditioning techniques that will make resistant glistenings docile. A caravan of glistenings from overcrowded concentration camps are en route to their new home.
For Jenna Morgan it's the final job before she retires forever to a happy low key life. When the escaped glistenings from New Haven 56 attack, a simple transportation job turns into life or death. Jenna does the unspeakable and is pulled back into a fight she wants no part of. With an assassin on her tail, her loyalties are questioned. She will need to decide once and for all, which side she's on as she teeters on the brink of full out war. If Glistening Rebellion sounds like your kind of book, Buy it now.
Glistening Swarm (Book 3)
This story takes places after Glistening Rebellion. Man's reign is over. Now fear the day of the dragon. The human resistance bands together—to fight for their very survival. Staying ahead of the glistenings led by the savage Victor is their top priority, but as the children they have sought to protect fall ill, their days are numbered.
Fighting is their only chance of survival and it's one that the passive glistening, Jake Monroe, has been dreading for over a year. Jake will have no choice but to meet the dragons head on. No matter the cost, no matter the personal sacrifice. What happens when a dragon first tastes blood? Find out in Glistening Swarm, an adult dystopian where Jurassic Park meets the Walking Dead.
You can find Books 1 and 2 (Glistening Rebellion) on Amazon. Book 1 (Haven) is available as a paperback. Book 2 (Rebellion) is available as an eBook or as a mass market paperback. And, Book 3 is no longer available on Amazon.
About Jill Cooper
Author of the YA Dream Slayer series and Glistening Rebellion, Jill loves to blend horror, comedy, the supernatural, and love, through her novels. A fan of genre blending, her work strives to cross boundaries, but most of all strives to entertain. She loves soft cuddly cats, warm blankets, and paranormal romances. Jill resides in Massachusetts, is constantly renovating her home that she shares with her husband, young daughter, and two skittish cats.
Other books by Jill Cooper
So, Jill Cooper has quite a few other books and series she has written besides Glistening Rebellion. You may want to check out a few of these.
Time Trap (Rewind Conspiracy 1) – Fifteen minutes is all the Rewind Agency gives you to relive a memory in the past, but for street smart Lara Crane it's enough time for her to race through the city, find her mother and stop her murder from happening over ten years ago.
The Untold Prophecy (The Last Library Book 1) – For the love of books everywhere…A rebel girl with the hidden ability to read sets off to save the world one book at a time.
Blood Lust (Curse of the Blood Magic Book 1) – When an evil gang spreads demon essence drugs throughout the mid-west, Jessica and Amanda Blood are hot on their trail. That is until Queen of the Underworld places a bounty on the sisters and Amanda is kidnapped by demons eager to collect and earn the Queen's favor.
So, if Glistening Rebellion sounds like your kind of book, you can find many of Jill Cooper's books on Amazon. Some are available as eBooks and many are available as paperbacks.
Finally, check out my thoughts on Detached (Book 3 of The Rewind Conspiracy). Or, you might want to read In the Place Where There is No Darkness.
Or, check out these dystopian love stories. Finally, Survivor by Pauline Creeden is all about zombies.
Related Reading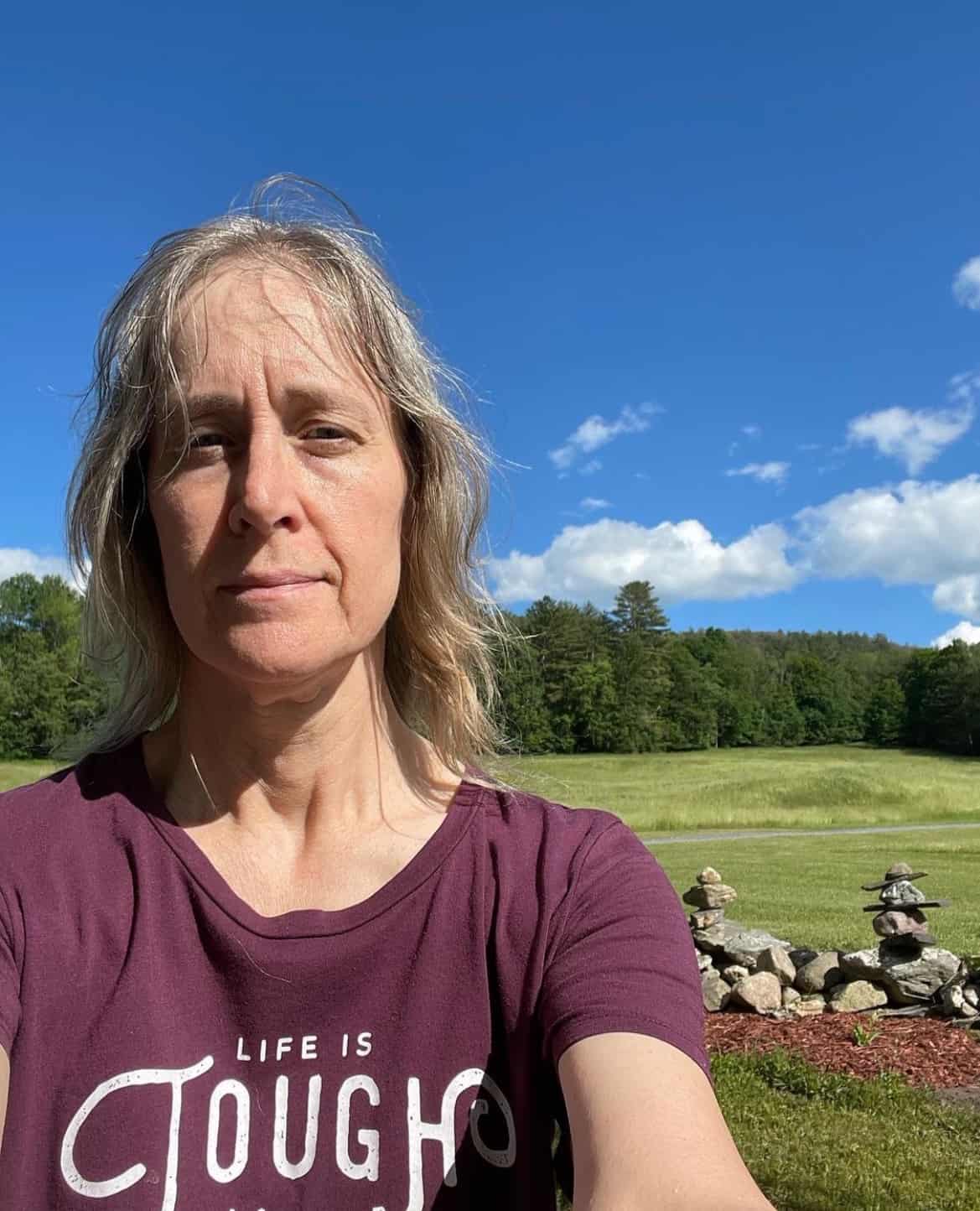 Ellen is a busy mom of a 24-year-old son and 29-year-old daughter. She is Grandma to one adorable baby girl. She owns six blogs and is addicted to social media. In what little spare time she has, she loves to read, watch movies, and play games. If you'd like to work together, email info@in-our-spare-time.com to chat.