Last Updated on June 11, 2022 by ellen
Check out the best kids' horse toys this year. Learn more about Playmobil Country riding stable and accessories for kids ages four and up.
Posts may be sponsored. This post contains affiliate links, which means I will make a commission at no extra cost to you should you click through and make a purchase. As an Amazon Associate I earn from qualifying purchases.
Kids Horse Toys
Here in Vermont, horses are everywhere. There are all sorts of riding stables and farms where we live. So, toy horses are a popular gift idea. Kids love horses!
Whether you have your own horse or not, kids will enjoy playing with the horses and accessories in the Playmobile riding stable.
What is Playmobil Country?
This theme features Playmobil's farm and rural-themed toys, including the horse riding stable I am featuring today. It also includes toys like a barn, pony farm, farm with small animals, horse and wagon, and Alpine lodge.
Buy this toy right here. The kids will have hours of fun!
What age group are Playmobil toys for?
Children of all ages will love Playmobil horse toys. But, these toys are intended for children four and up.
Small parts are included as realistic accessories for the horse and are not intended for small children.
Does it come with toy horses?
Yes, it has one large and one small horse. It could be a horse and pony or a horse and foal. They also include leads, halters, saddles, blankets, and more.
You can add more tack and accessories if you want to.
What is included with the Playmobil riding stable?
This has everything your child needs to have fun with their play horses! I love all of the details and the tack included!
Two lockable stalls
Horses
Three figures
Gates
Tack accessories
You can also add more pieces by getting some of the optional accessories like the horse and covered wagon cart, and extra play horses.
Or, your child will have loads of fun with the riding stable itself. There are two different horses and three characters included. This means they can easily play with their friends without fighting over who can play with what.
Buy this toy right here. The kids will have hours of fun!
How hard is this to put together?
As with all Playmobil toys, this riding stable requires assembly. There are 211 pieces. Part of the assembly is putting together the stable. Some of it is snapping the accessories on the figures.
Assembly time is pretty standard for a big playset so expect to spend some time getting everything set up. It took me about an hour to put together, not including the stickers.
One thing I love about the Playmobil playsets is that they don't have to be perfect. I regularly make mistakes that thankfully do not affect the overall functioning or enjoyment of the toy.
What tools do I need to put this together?
You don't need any tools to put this kids horse toy together. All you need to do is snap the pieces together.
A few pieces use a (provided) tool to snap together on the door and the fence. But it took just a minute to pop them together.
Even with my arthritis, I had no problem putting this together. It was ready to play with in about an hour.
Do the pieces stay together?
This is a big concern with any playset. And, it is especially important with a playset like this that includes small parts.
I have had no issues with pieces falling off or breaking. When you snap everything on, it stays together. It stands up to hours of play.
Is this for boys or girls?
This is a gender-neutral toy. If your children love horses, they will enjoy this playset. The figures could easily be boys or girls.
Where can I buy this?
Look for this in your favorite toy shop or mass retailer. I guarantee this will be on everyone's Christmas list this year. Buy this toy right here. The kids will have hours of fun!
Don't wait to search for this kids' horse toy; you can find it on Amazon now. Remember that Amazon Prime ships free.
If you enjoyed this review, check out my other favorite Playmobil toys. Playmobil has so many games and toys that kids request year after year. We always look for them when we shop for gifts each year.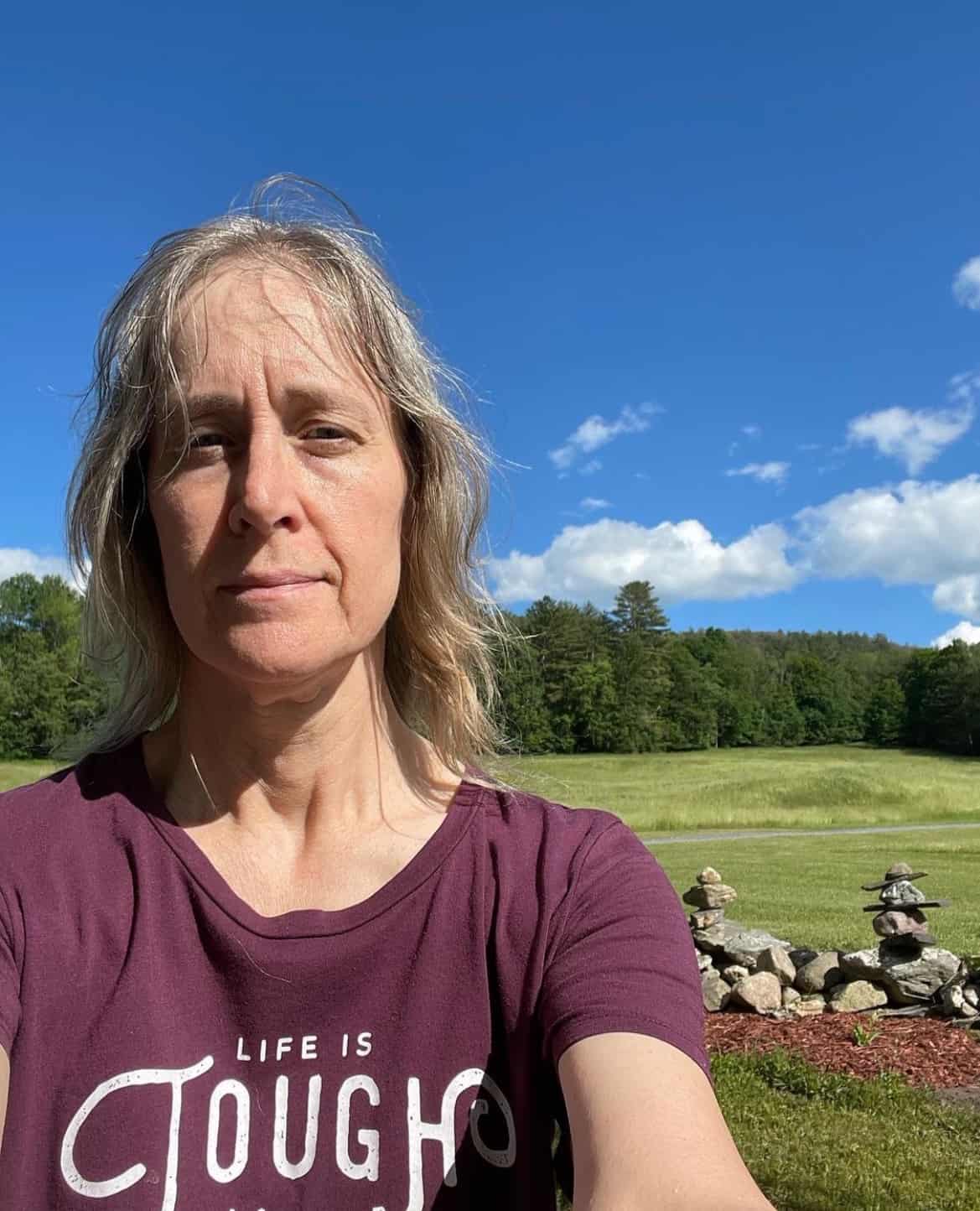 Ellen is a  of a 25-year-old son and 30-year-old daughter. She is Grandma to one adorable toddler. In what little spare time she has, she loves to read, watch movies, check out the latest toys, and play games.