Last Updated on May 19, 2021 by ellen
Do Less by Rachel Jonat is a book you need to read. This year is the year that many people have decided they are going to do less. Sometimes I think that society pushes us to constantly do more, push harder, and be more productive. While those can be good things, they can also be overwhelming if you don't know how to set boundaries and slow down. I need a breather this year. I cannot continue to push harder and harder and not burn out. If you feel the same way, you may want to consider this book.
Posts may be sponsored. This post contains affiliate links, which means I will make a commission at no extra cost to you should you click through and make a purchase. As an Amazon Associate I earn from qualifying purchases.
Do Less
Author: Rachel Jonat
ISBN: 9781440573537
Genre: Non-fiction, self-help
Release: January 1, 2014
Publisher: Adams Media
174 Pages
About the book:
Stress less while living more!
An inviting living space. Time spent with loved ones. Peace of mind.
With Do Less, a happier, more serene life is just moments away. From your home to your finances, this straightforward guide teaches you how to scale back your possessions and commitments to just what you really need. With hundreds of ways to minimalize your life, you'll quickly uncover the joys and rewards of paring down.
A must-have for any shelf, Do Less helps you rediscover the simple moments that have been buried beneath the piles of to-dos, to-knows, and to-buys.
You may also like:
Do Less by Rachel Jonat
I've always been fascinated by living simply. Imagine getting rid of all the clutter and things you never use. Imagine keeping only what truly brings joy to you in your home. I'd love to have less surfaces to dust and less things to dust around. Taking it a step further, can you imagine how much less stressful your day would be if you managed to eliminate your commitments to only those that were truly necessary? What if you could work less hours and do more of what you loved instead?
Do Less: A minimalist guide to a simplified, organized and happy life will show you how to finally live an intentional, meaningful life. Rachel Jonat is not only an author, she is a blogger. You can visit her blog at The Minimalist Mom where she will teach you how to lead a rich life with less stuff. Do Less will explain to you what minimalism is and why you need it. You'll learn why a lot of the stress we have in our lives today is because of our busyness and collection of "things" we don't need. She'll teach you how to recognize impulse shopping to feel better or relax versus buying things that you really need. You will learn how to say no even though you are constantly bombarded by bigger and better things and she'll teach you the steps you need to get to a simpler life.
I honestly think I am in love with this book. It's what I have been searching for. I find that I'm more unhappy with the way my home looks as I search Pinterest for inspiration. After all, I need a new entertainment center and I know my bedroom would instantly look better if I just bought those new curtains. At last count, we had over 75 DVD's between the four of us and they are never organized or neat looking. Do I need a DVD holder or do I just need fewer DVDs?
Do Less by Rachel Jonat is definitely the book you need if you're ready to pare down your possessions and free your time. I've already started!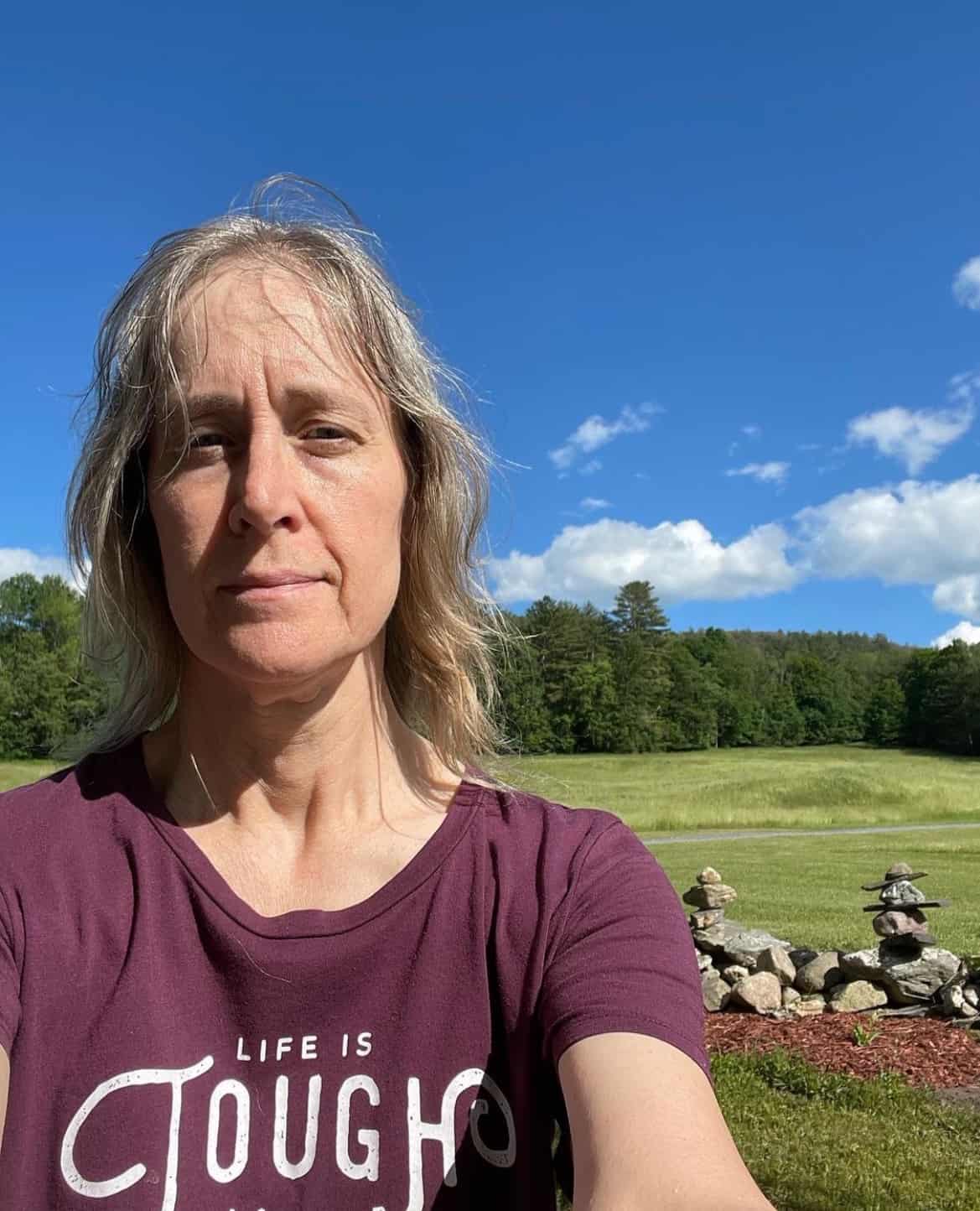 Ellen is a busy mom of a 24-year-old son and 29-year-old daughter. She is Grandma to one adorable baby girl. She owns six blogs and is addicted to social media. In what little spare time she has, she loves to read, watch movies, and play games. If you'd like to work together, email info@in-our-spare-time.com to chat.