Last Updated on March 18, 2023 by ellen
Want to make an origami star for kids? Check out this easy patriotic origami star project and make a few sets today with your child.
Posts may be sponsored. This post contains affiliate links, which means I will make a commission at no extra cost to you should you click through and make a purchase. As an Amazon Associate I earn from qualifying purchases.
Origami is a fun and easy craft for both kids and adults. Unlike some crafts, origami doesn't require a lot of expensive supplies or a lot of experience.
Patriotic Origami Star for Kids
There are origami patterns that are very simple and geared toward beginners. And, there are patterns that are very intricate that are better suited for those with a lot of experience. I'm somewhere in the middle. I've done origami for a few years but I don't have the patience to do anything too complicated.
The best place to start is by finding a few patriotic origami books with folding patterns geared toward your skill level. Since the 4th of July will be here soon, I decided to focus on patriotic origami books and supplies although you can find origami patterns in almost any theme.
Patriotic origami books
Here are a few resources if you want to explore origami for kids.
Origami USA – Duy Nguyen, who has created origami fantasy worlds, animals, and holiday projects, now brings American icons to three-dimensional life. All it takes is just a few basic folds and some paper. Craft a magnificent American Eagle, the symbol of the nation; a Buffalo; an old-fashioned Farm Girl (with a fence for her to sit on); and a swaggering Gunslinger wearing a Western hat. Or make historical figures, such as George Washington, Abraham Lincoln, and Betsy Ross holding the Stars and Stripes. It's creative, patriotic, and fun to do.
Independence Day Origami – Independence Day, often called America's birthday, has many iconic symbols that can be created out of a simple piece of paper. Readers will learn to make exciting origami shapes that can be displayed around the house, on parade floats, or at family barbeques. The origami hamburger might even have the whole family craving the real thing.
Fold Your Own Origami Army – The ancient Japanese art of folding paper can be used to create tiny representations of innumerable objects, but here's something new: an instruction folding guide to recreate trappings of a military encampment, with a special focus on the oldest branch of the U.S. Armed Forces.
Don't forget to stock up on some origami paper so you can try a few of these new patterns. If you want to get started right now, you can make this origami star. I used red, white, blue, and yellow pieces of paper. How many papers you need will depend on the number of stars you want to make.
Materials:
To keep it patriotic, use red, white, and blue paper or paper with a patriotic pattern on it. You need two pieces of 6″x6″ size origami paper.
Glue stick or double-sided sticky tape
Scissors
String to hang the stars
How do you make an origami star for kids
Fold the paper in half diagonally with the blank side together.
First, unfold and fold the paper in half diagonally in the other direction.
Unfold and fold in half patterned sides together.
Unfold and fold in half patterned sides together in the other direction.
Cut one-inch cuts in each of the half folds (not diagonal folds).
Overlap the flaps slightly and glue them together so there is a slight "puffiness" to the star. You can also use double-sided sticky tape if that's easier for you.
Then glue the two pieces together – folded sides in. I found it easiest to use Glue Dots but you can try hot glue or tacky glue if you'd rather.
Cut a small piece of thread or ribbon and glue it to the top of one star to hang.
For more fun summer entertainment ideas, visit a few of my favorite bloggers: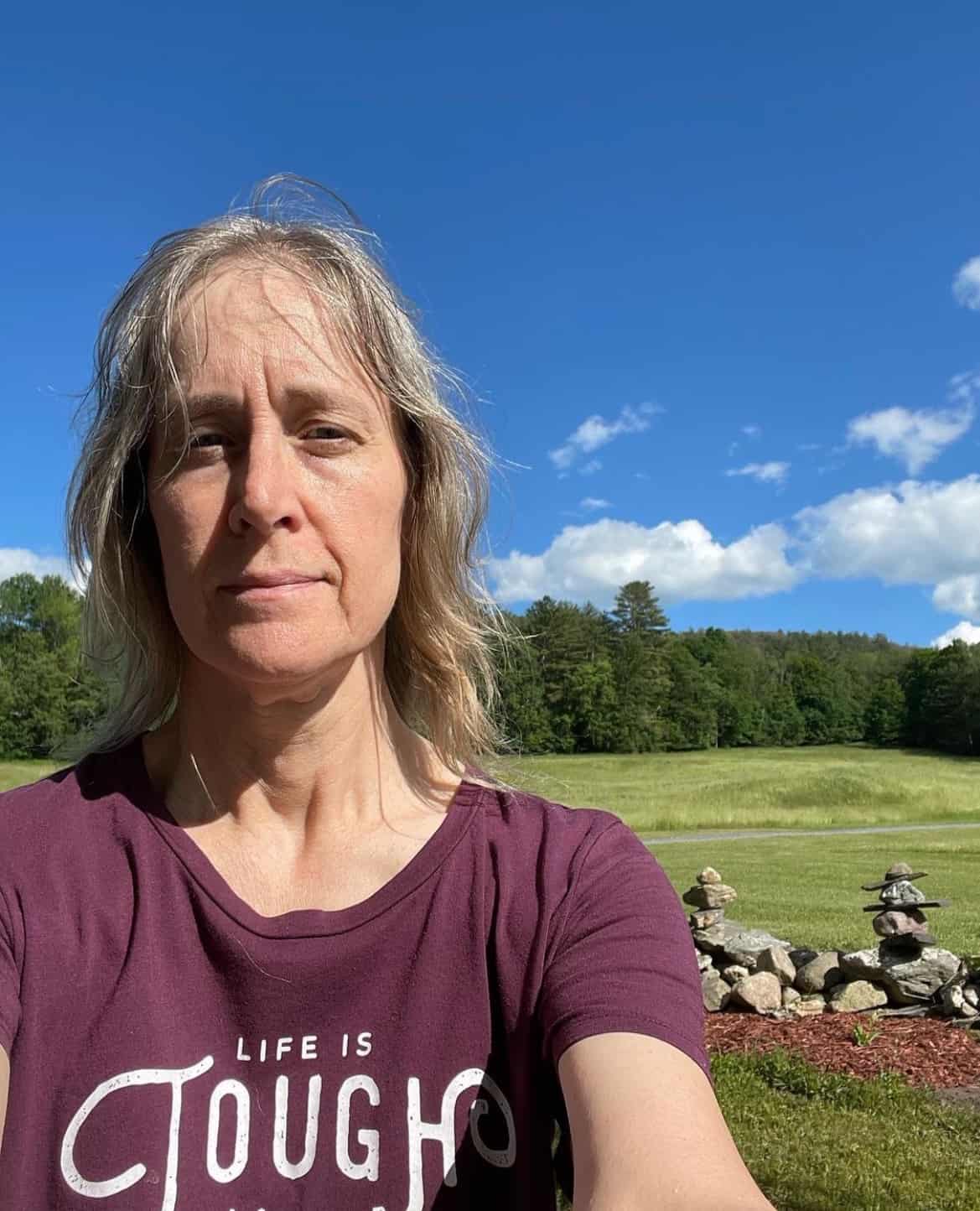 Ellen is a  of a 25-year-old son and 30-year-old daughter. She is Grandma to one adorable toddler. In what little spare time she has, she loves to read, watch movies, check out the latest toys, and play games.