Last Updated on April 9, 2022 by ellen
Posts may be sponsored. This post contains affiliate links, which means I will make a commission at no extra cost to you should you click through and make a purchase. As an Amazon Associate I earn from qualifying purchases.
Have you read In the Place Where There is No Darkness by K. M. Douglas? Check out my thoughts on this book below. I am a huge fan of dystopian fiction. And, it's one of my favorite genres to enjoy. I originally shared this book in 2014, but have updated the post to share again today.
In the Place Where There is No Darkness
In the Place Where There is No Darkness is a dystopian fiction novel written by K. M. Douglass. The book was originally published in 2013. It takes place in 2019, during a time when Big Brother is heavily monitoring what the people are allowed to see, think, and do. Drones police the skies ensuring that people are following the rules and not doing things that they aren't supposed to be doing. Buy it today.
The world has gone through lots of change in what was called the Invisible War. There is no longer any internet. And, even before the internet was gone, the government had removed websites it deemed dangerous. All media is government-controlled now including television and radio. People can't learn anything the government doesn't want them to learn.
In the Place Where There is No Darkness centers around Derrion Parsing who is a high school senior. His father is an ex-Army Ranger who killed himself because of the horrors he saw in the war. And, Derrion was the one who discovered him. This greatly impacts his life and the way he sees the world. He questions everything around him (unlike his peers). So, when he is assigned a project, he chooses the topic of truth. But, he won't talk about the truth as the government portrays. Instead, he wants to find the real truth.
About the book In the Place Where There is No Darkness
The year is 2019. The Watchers maintain a state of constant surveillance: guns are outlawed, media is censored, and unmanned drones patrol the skies. Derrion Parsing is a high school senior and the son of an ex-Army Ranger. Unlike his classmates, he has access to information from the time before the Invisible War, when the government shut down the Internet, reformatting into a propaganda tool. When Derrion attempts to use this information as part of a school project, he awakens to his worst nightmare.
About the author
K. M. Douglas grew up in Northeast Ohio and studied creative writing at The Ohio State University. He lives in Rainier, Washington. In the Place Where There is No Darkness is his first novel. Buy it today.
Other books by K. M. Douglass
You might want to read these other books by K. M. Douglass.
Take Me Away – How can you ever trust in another's love when your own past harbors a dark and dangerous secret? Take Me Away gifts readers with new perspective and insights on Henry James' enigmatic novella The Turn of the Screw with Flora, Miles' younger sister, taking center stage. A troubled Flora, now known as Florence as an adult, travels to America where she meets and befriends Louisa May Alcott.
Cities of Blood – This book is for all those on a search for truth. The poetry in Cities of Blood explores themes such as jazz, nature, America, art, revolution, love, war, death and infinity in a voice and style that asks, rather than answers, that opens, rather than closes.

In the Place Where There is No Darkness review
I absolutely loved this book. I'm a huge fan of dystopian fiction as I mentioned. And, I found the author's way of writing to be very enjoyable. I could easily see many of the things that occur in this book actually happening in a future version of our country. As an interesting fact, the phrase "In the Place Where There is No Darkness" actually comes from George Orwell's book 1984 which is also a dystopian novel. I read it in high school and instantly fell in love with the genre.
For those that enjoy the genre, you'll notice a lot of similarities between today's government and this story. The fact that they treat us like "puppets" and only show us what they want us to see has been true for many years. He also references the fact that the "children" love to watch the donkey and the elephant argue. Which actually refers to the people loving to watch our two political parties argue.
If you enjoy dystopian fiction, you've got to read this. And, even if you don't enjoy dystopian fiction, you need to read this. It might make you think.
Sadly this book is out of stock on Amazon. You can add it to your cart and they will let you know when it's available again. Or, you can look for it on sites like eBay.
If you enjoy dystopian fiction, you might want to read Glistening Rebellion. Or, you might enjoy small town horror.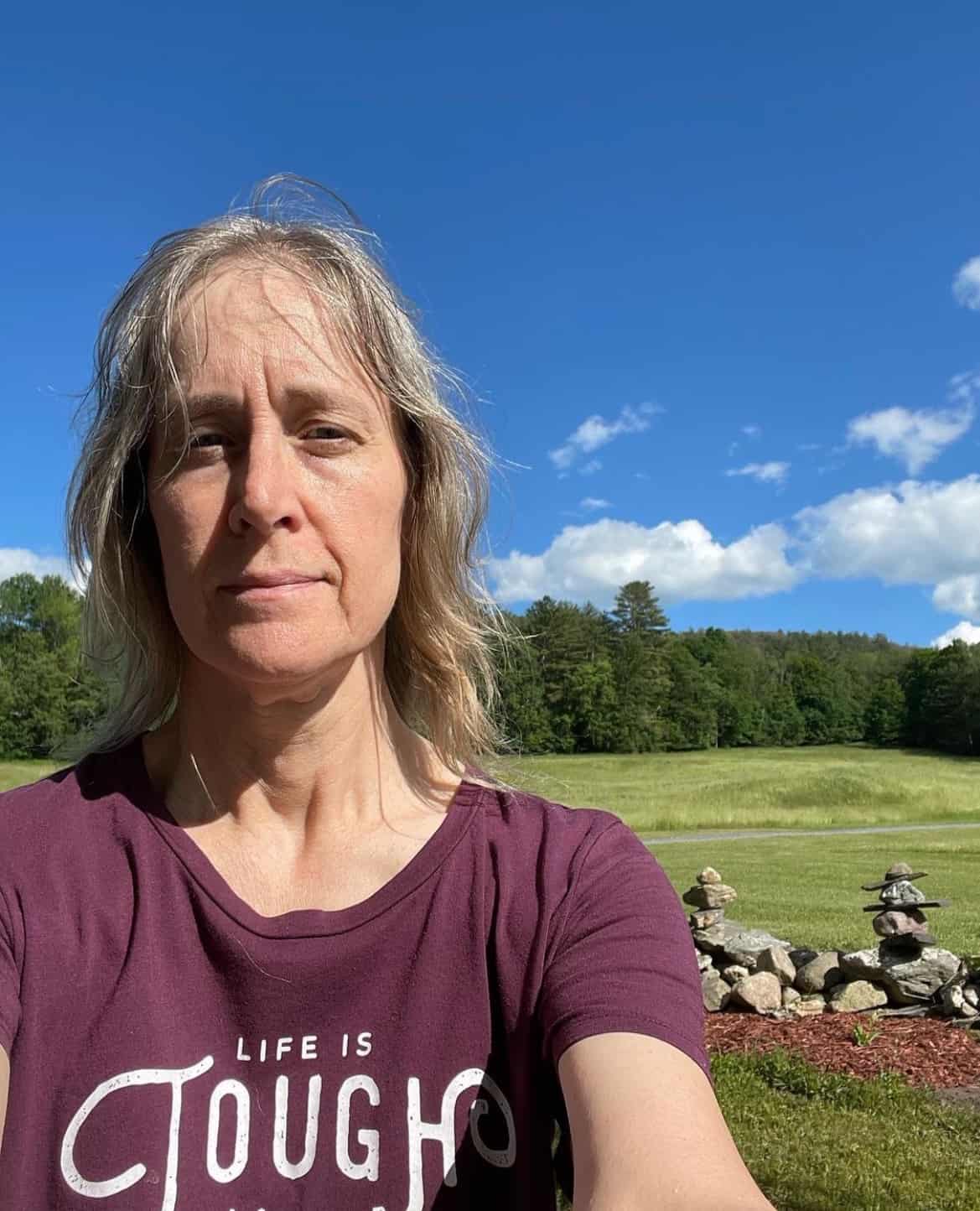 Ellen is a  of a 25-year-old son and 30-year-old daughter. She is Grandma to one adorable toddler. In what little spare time she has, she loves to read, watch movies, check out the latest toys, and play games.