Last Updated on May 25, 2023 by ellen
Check out these fun jungle animals activities and new adventures for preschoolers! Jungles can be so much fun! So, whether your child loves chattering monkeys, slithering snakes, or trumpeting elephants, keep reading for a few fun ideas!
Posts may be sponsored. This post contains affiliate links, which means I will make a commission at no extra cost to you should you click through and make a purchase. As an Amazon Associate I earn from qualifying purchases.
Jungle Animals Activities
There are a lot of fun jungle animals activities that your child can enjoy if they are fascinated by snakes, elephants, monkeys, and apes. One of the easiest things that you can do is provide them with miniature jungle animals to play with.
You can use plastic animals or wooden animals if you prefer. Or, if your child is younger, why not give them a soft plush animal to sleep with. There are a lot of jungle animals for preschoolers to encourage creative play.
What are the jungle animals?
If you're wondering what animals live in a jungle, you may find snakes, monkeys, tigers, macaws, parrots, gorillas, jaguars, and lots more. Of course, there are jungles on several continents, so different animals live in other places.
You could incorporate these cute plastic figures into some of the jungle animals activities you do. Why not try pressing your plastic animals into modeling clay and talking about the imprints that they leave behind.
So, this is great for little fingers to help with fine motor skills. Plus, jungle animals activities are loads of fun.
What types of food can you find in the jungle?
If you want to make a fun snack for the kids to enjoy that has a few traditional jungle foods, why not try bananas, coconut, mangoes, kiwis and avocado.
Why not try chocolate dipped bananas sprinkled in shredded coconut. Or, make a yummy avocado dip or avocado pineapple smoothie.
So, there are lots of healthy ideas for jungle foods. Why not make a kiwi shake as one of the jungle animals activities you do? Finally, did you know that sugar gliders and monkeys love to eat kiwi fruit?
So, if you're looking for preschool jungle crafts, check out this adorable craft you can make while you watch the brand new PAW Patrol Jungle Rescues on DVD!
There are lots of cute jungle animals activities but this one is simple enough for a preschooler to do.
And, you can make this craft from materials that you probably already have on hand already because it's that easy.
PAW Patrol Jungle Rescues
Introducing PAW Patrol: Jungle Rescues, Chase, Marshall, Rubble and the rest of the PAW Patrol journey deep into the jungle to help all sorts of animals and friends.
PAW Patrol fans can follow the brave pack of pups on seven action-packed adventures as they save an elephant that's trapped on a jungle gym, rescue Mayor Humdinger after he gets turned into a baby, solve the mystery of the Monkey Queen and more.
This sounds like the perfect movie to watch while doing fun jungle animals activities like this one.
Bestseller No. 1
Bestseller No. 2
This product presentation was made with AAWP plugin.
So, episodes include:
1. Pups' Jungle Trouble
2. Tracker Joins the Pups!
3. Pups Save Monkey-Dinger
4. Pups Save Big Hairy
5. Pups Save Baby Humdinger
6. Pups Save Big Paw
7. Pups Save an Upset Elephant
This is such a cute collection of PAW Patrol episodes that any fan will want to have it in their collection. And, PAW Patrol is about more than the cute pups. It helps teach social skills which can be a challenge for younger kids to grasp. So, since the episodes are all jungle-themed, it's perfect to watch while doing a few jungle animals activities!
This is also a great time to talk to your child about jungles and rainforests and the importance of making good decisions to protect our jungle animals. Don't get too deep if your child is still young. But, it's never too early to learn to care about the animals that live on our planet and save the rainforest.
So, you can pick up a copy of this adorable DVD on Amazon to watch while you're doing your favorite jungle animals activities.
Or, you may want to check out PAW Patrol Sea Patrol on DVD. Check out all of the fun games and videos for your child on the PAW Patrol site.
Bestseller No. 1
This product presentation was made with AAWP plugin.
Paper bag monkey – jungle animals activities
So, you will need just a few simple supplies for this paper bag monkey. Finally, you'll want to pick up a big ream of construction paper to have on hand.
Brown construction paper
White construction paper
Brown paper bags
Glue
Scissors
Black marker
You may also enjoy Adventure Time The Enchiridion.
If you're looking for more jungle animal art for toddlers, Pinterest has a great selection. You can also find forest animals if you have a forest animal theme.
Yield: 1
Paper Bag Monkey Craft
If you're looking for fun jungle animals activities for your preschooler, why make this adorable paper bag monkey craft!
Materials
Brown construction paper
White construction paper
Plastic eyes
Brown paper bags
Glue
Scissors
Black marker
Instructions
Cut an oval shape out of white construction paper.
Cut a monkey face shape out of brown construction paper and glue on top of the white oval.
Cut two semi-circles out of brown construction paper.
Glue to the back of the white oval in the place of ears.
Glue a pair of plastic eyes on the monkey face. Using a black marker, draw a nose and mouth on the face.
Open one brown paper bag and fill with crumpled up bags or pieces of scrap paper. Fold the top over and secure with glue or tape.
Glue the monkey face to the top of the paper bag.
Make arms and legs by cutting strips of brown construction paper.
Form a ring with one strip of paper, securing the ends together with glue. Link another strip onto the first ring by pulling the strip through the center of the ring and securing the ends with glue. Link three strips of paper together to create two arms and two legs.
Secure the arms and legs to the paper bag with glue.
Recommended Products
As an Amazon Associate and member of other affiliate programs, I earn from qualifying purchases.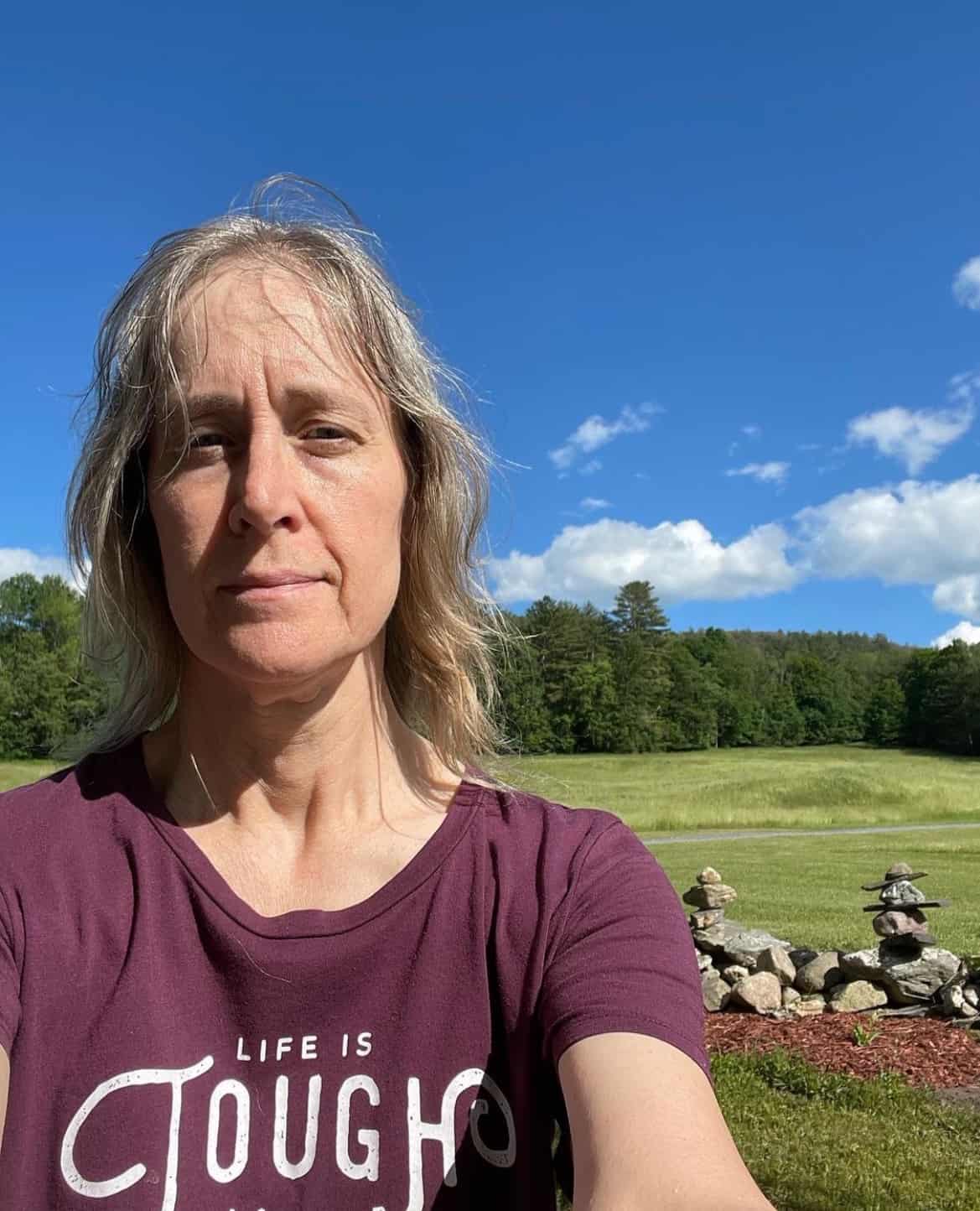 Ellen is a  of a 25-year-old son and 30-year-old daughter. She is Grandma to one adorable toddler. In what little spare time she has, she loves to read, watch movies, check out the latest toys, and play games.