Last Updated on April 9, 2022 by ellen
Make your own smores for kids and adults alike with this easy smores hack. Try this trick today for perfect results every time.
Posts may be sponsored. This post contains affiliate links, which means I will make a commission at no extra cost to you should you click through and make a purchase. As an Amazon Associate I earn from qualifying purchases.
Make Your Own Smores
If you're planning on camping this summer, don't forget to make your own smores while you're there.
Camping can mean heading into the backyard with a tent and sleeping bags. Or, it can mean visiting a state park.
Don't forget to pack these kids camping toys before you leave.
If you're looking for a few ideas before you head out, why not check out this camping DVD for fun with Dr. Seuss. Or, Great Summer Campout by Nickelodeon is always lots of fun.
And, you'll want to bring along this Natural First Aid handbook when you're packing.
Frequently asked questions
How do you make smores?
How do you make a more? The basic process is to break a graham cracker in half. Then, layer half of a Hershey Chocolate bar on top of that.
Then, roast a marshmallow to the perfect point of doneness and add it to the stack. Finish off with the rest of the graham cracker and enjoy it.
To make them in the microwave, follow the same process but heat on high for 15 seconds.
How do you make smores without a fire pit?
I don't recommend toasting marshmallows over an open fire in the kitchen. But, what you can do is layer the graham crackers, two strips of chocolate, and a marshmallow in a baking dish.
Then broil them for a few minutes until the marshmallow gets soft. Top with the final graham cracker, and you are all set.
What can I use instead of graham crackers in smores?
I love the way graham crackers taste in this recipe. But, if you are totally out and craving one, you can make them with saltine crackers or Ritz crackers.
It's not the same thing. But, it's better than no smores at all.
What chocolate is best in smores?
Milk chocolate is the best type of chocolate to use when making smores. It melts much better than dark chocolate.
We usually opt for Hershey's Milk Chocolate bars. But, you can experiment with a peanut butter cup or even an Almond joy.
What else can I add?
Why not try adding a spoonful of peanut butter or Nutella underneath the Hershey bar? Or, for a colder treat, let the smores come to room temperature and then refrigerate them.
Dip the end in melted chocolate and then in multi-colored sprinkles.
What you need to make smores
Graham crackers
Marshmallows
Hershey Chocolate Bars
If you want perfectly cooked smores every time you make them, you need to grab a Reel Roaster before you head out. It's a 27″ telescopic metal skewer that allows you to roast marshmallows, hot dogs, and other camping foods.
There's no more need to get too close to the fire. And, it's safe enough for even younger kids to use with supervision. And, the skewer detaches to make clean up easy.
This is the ultimate hack for making perfect smores. The metal skewer helps cook the marshmallow from the inside out. The result is perfection every time.
This roaster isn't just for kids. Teens and adults will love it. It makes roasting marshmallows so much easier than trying to find a stick that's long and straight. Buy one today.
More camping recipes
Now that you know how to make your own smores, you might want to try a few of these delicious camping recipes.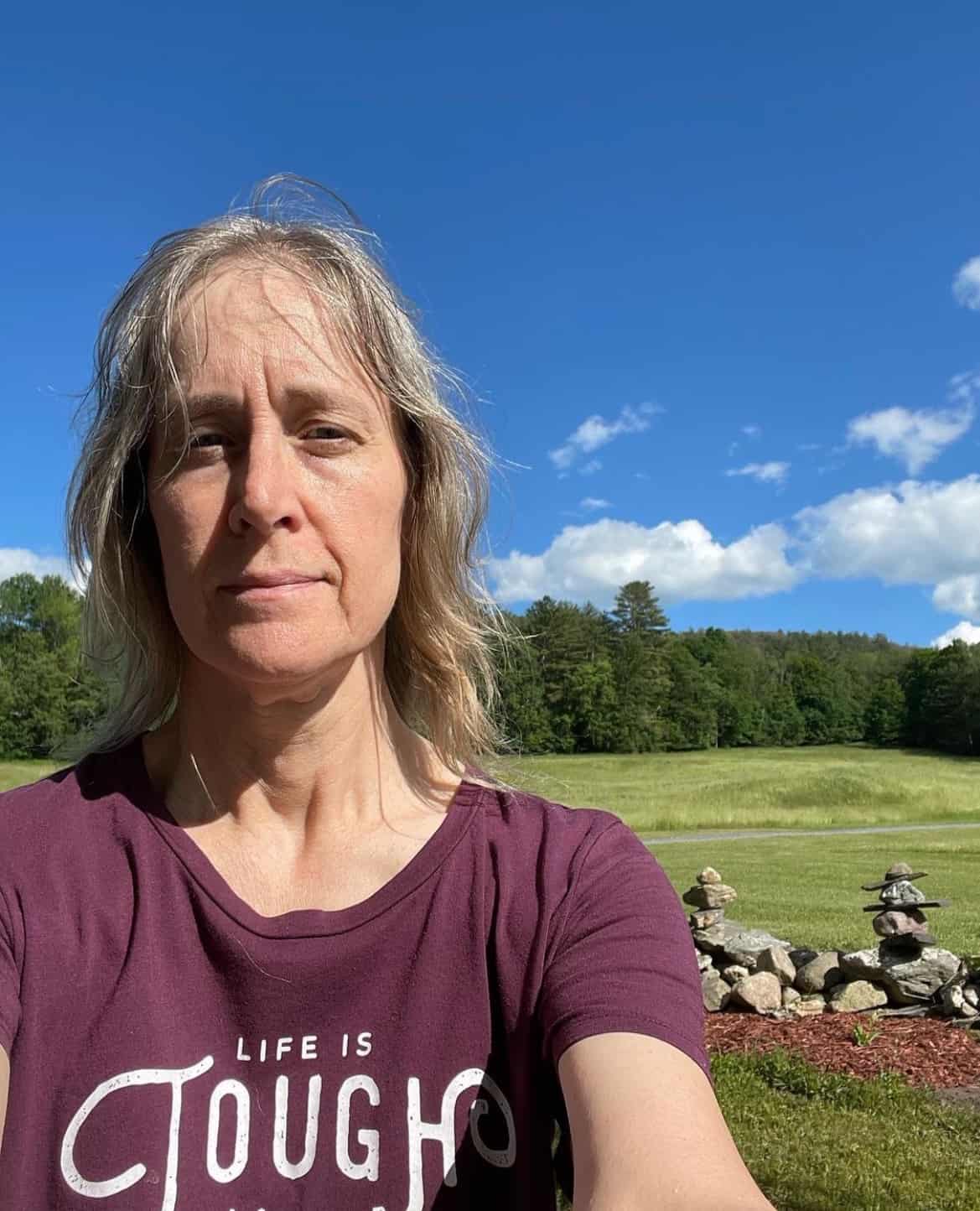 Ellen is a  of a 25-year-old son and 30-year-old daughter. She is Grandma to one adorable toddler. In what little spare time she has, she loves to read, watch movies, check out the latest toys, and play games.