Last Updated on July 5, 2023 by ellen
If you're looking for a bath bomb for kids, why not make these sprinkle bath bombs. Learn to make a sprinkle bath bomb to make tub time fun.
Posts may be sponsored. This post contains affiliate links, which means I will make a commission at no extra cost to you should you click through and make a purchase. As an Amazon Associate I earn from qualifying purchases.
Sprinkle Bath Bombs for Kids
Bath time should be fun for kids and there are lots of ways you can make it a more enjoyable time. Have you checked out these developmental bath toys?
It can be tough to get some kids to slow down enough to take a bath. But, by making bath time more fun, they are more likely to want to.
I've found that many of the bubble bath and scented bath products for kids are loaded with questionable ingredients. Thankfully, this sprinkle bath bomb is safe for your child's sensitive skin.
Sprinkle bath bombs like Lush
So, if you've ever tried the Lush bombs with the candy sprinkles on them and fallen in love, there is no reason why you can't use these for yourself or your teen. They are soothing and relaxing and super cute.
You can easily change up the color of the sprinkles so that it matches the multicolored ones on the Lush bombs. And, while these are round, you can make them into rectangle shapes or donut shapes. You will just need to change the shape of the bath bomb mold you use.
What kind of scent should I use?
I use essential oils when I make bath bombs because they are natural. I am not a fan of the artificial fragrances used in fragrance oils.
This project uses rose essential oil but you can easily use any scent you like. Why not use lavender for a relaxing bath time. Or, you could use chamomile or lemon instead if you prefer.
Do I need to add the coloring?
No. The coloring is completely optional. I used rosy mica coloring because it makes the sprinkle bath bombs look more like a Valentine's Day treat.
But, you can choose another color. Or, you can leave the coloring out completely. The bath bombs will be an off white color if you don't add coloring to the project.
How do I make bath bombs?
It's very simple to make these sprinkle bath bombs. You can easily make a batch up and have them ready to use the next day.
Mix the ingredients together slowly.
Spoon the mixture into the bath bomb molds leaving an indentation in the center.
Then, add the sprinkles to the center of the indentation.
Fill the rest of the bath bomb mold and let them harden.
Can you put herbs in bath bombs?
Yes, if you want to skip the sprinkles you can certainly use herbs or dried rose petals instead. Just be aware that they won't dissolve like the sprinkles do. So you will need to clean the tub out well to get rid of all the dried herbs on the bottom.
How do bath bombs work?
These are super easy to use. Once the tub is full, just add the sprinkle bath bomb to the water and it will start to fizz.
As it fizzes, the scent and the good for you ingredients will be released into the water. This is good for your child's skin and is fun to watch.
More bath articles
Mor craft posts
Yield: 4
Sprinkle Bath Bombs for Kids
If you're looking for a bath bomb for kids, why not make these sprinkle bath bombs. Learn to make a sprinkle bath bomb to make tub time fun.
Total Time
2 hours
30 minutes
Materials
¼ cup Epsom salt
½ cup baking soda
¼ cup corn starch
¼ cup citric acid
1 tbsp olive oil
½ tbsp water
1-2 tsp Rosy mica powder
30-50 drops rose essential oil
Food sprinkles
Bath bomb molds
Large glass or metal bowl
Instructions
In a large bowl, combine Epsom salt, baking soda, corn starch, citric acid, and mica powder with the whisk. This process will take a few minutes, to get all of the ingredients as well as the color fully combined.
In one-half of one of the bath bomb molds, combine the olive oil, water, and essential oil.
Very slowly pour the liquid into the bowl of other ingredients, whisking the entire time. If you pour too quickly or don't continuously whisk, you will probably end up activating the mixture (which will start fizzing) and have to start all over from scratch.
Using a spoon, lightly fill one half of each bath bomb mold.
Press the mixture around the bottom and sides, leaving a hollow area in the middle.
Add sprinkles to the hollow area, and top with more of the bath bomb mixture. Repeat this step for half of the total bombs you're making. Add bath bomb mixture to the rest of the molds, slightly overfilling.
Secure the two halves together, and lightly twist until any excess mixture comes out, and the two ends meet perfectly.
Allow to dry or cure for about 12-24 hours.
Notes
You can use another type of essential oil if you prefer.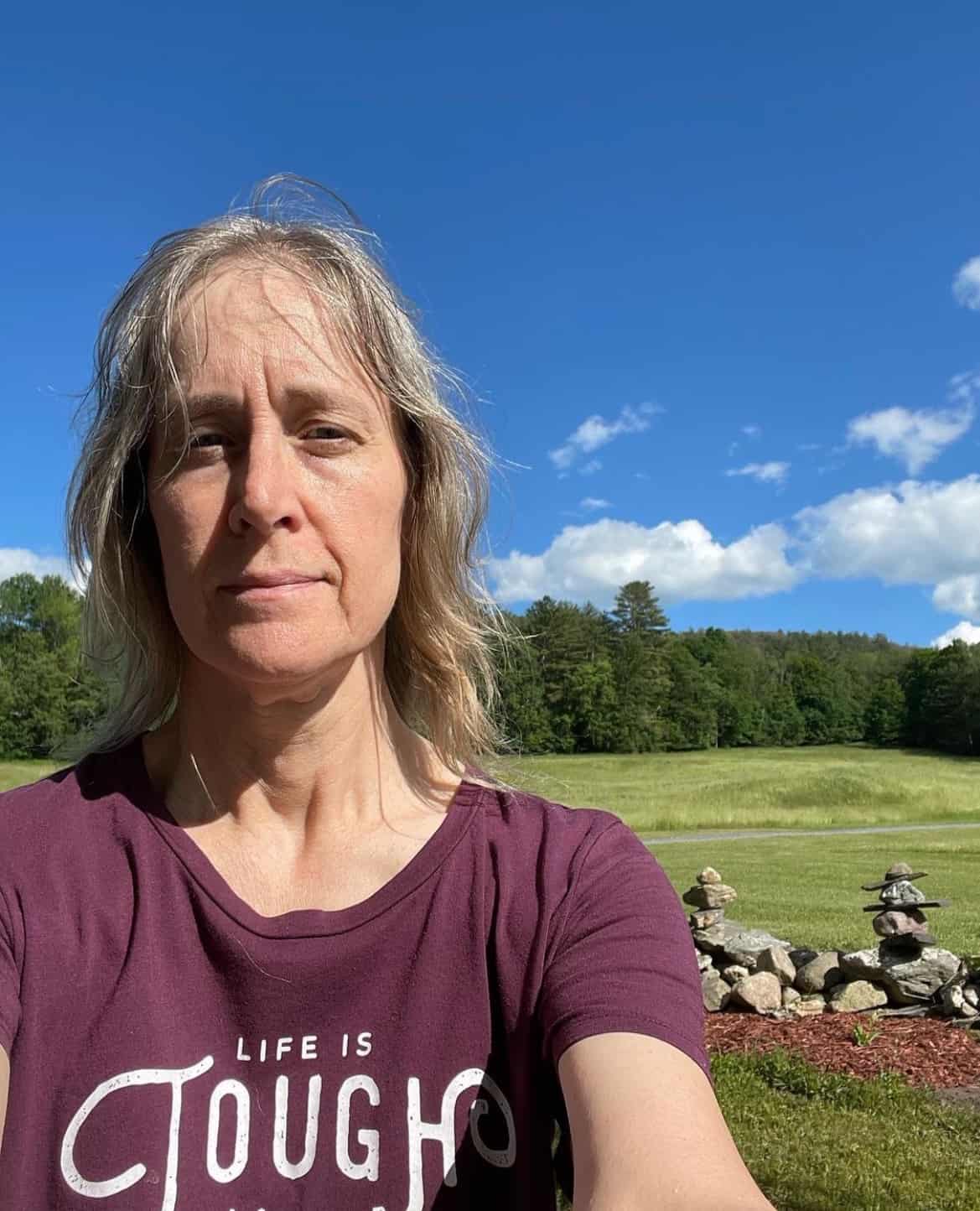 Ellen is a  of a 25-year-old son and 30-year-old daughter. She is Grandma to one adorable toddler. In what little spare time she has, she loves to read, watch movies, check out the latest toys, and play games.