Last Updated on May 18, 2023 by ellen
Looking for things to do with acorns? It's a pain to find fun and easy acorn crafts for kids so I gathered some of them right in one place to make it easier.
Posts may be sponsored. This post contains affiliate links, which means I will make a commission at no extra cost to you should you click through and make a purchase. As an Amazon Associate I earn from qualifying purchases.
I know how hard it is to find interesting activities for kids on the internet, especially when they involve acorns. There are so many websites out there that have great ideas but it can be difficult to find them all in one place. This is why I've done the hard work of finding as many as possible and putting them into an easy-to-use list of things you can do with acorns at home or school.
Things to Do With Acorns
I've found some amazing ideas from some really talented people, including teachers who have been using these activities in their classrooms for years! Of course, the easiest thing to do is to just let your child plant them in soil and watch them grow into oak seedlings.
Acorns are the fruit of oak trees. They start out as a bud on the tree and grow over the summer until they fall off in autumn. They can be eaten and used to make flour and coffee among other things, but if you leave them outside too long they will begin to germinate into baby oaks!
How do they grow?
When acorns fall off the tree and start to grow they will be called seedling acorns. Seedlings look like tiny branches or twigs with 3-5 leaves per stem and they are very delicate. They need lots of shade and protection from wind and animals for at least a few months until their roots get established, but after this time they can grow into strong young oak trees.
These simple craft projects make a great addition to any backyard nature study program, too! Check out this list of things you can do with acorns today – your kids will thank you!
How do you clean acorns?
To clean them for crafts you should wash them to get off dirt and debris on the outer skin. Use a scrubby sponge to get them clean. Rinse your acorns in clean water and set them out to dry on a towel or on paper towels. You can also place them in an oven on warm (150 degrees F.) for 20 minutes to ensure they are completely dry, this is particularly important if you intend to use them for crafts that require gluing with a hot glue gun.
To treat acorns so they will not mold, brush on an even coating of clear, non-yellowing varnish such as Minwax or polyurethane.
How do you paint acorns?
To paint them, pour acrylic paint on wax paper and let your kids roll the acorns around until they're covered. I would probably let them do this activity outside or in a very well-ventilated area. Afterward, place them on wax paper or parchment paper to dry overnight.
Can you eat acorns?
You can if you soak them first. Acorns must be soaked overnight to remove the tannins. Then, they can be roasted or ground into flour. Find out more here.
Do squirrels eat acorns?
Yes, they do. If you leave the fallen acorns in your yard, the squirrels, chipmunks, and other small animals will gather them to use as food in the winter. Don't feel like you have to remove them from your yard at all. Nature has many ways to take care of them.
Can you use acorns for crafts?
Yes, here are a few great ideas the kids will enjoy doing with fallen acorns. If you don't have enough in your backyard, you can buy them right here.
Take the caps off and use them to decorate a picture frame. Directions here.
Paint them to make your own game pieces. Then, use them in a game of checkers.
You'll need some wooden pegs, glue, and acorns to make these adorable acorn people.
Use them in this nature project that requires young children to find as many as they can. Check it out.
This simple craft for kids is a great way to make use of extra acorns you may have on hand. Get the directions.
Turn them into an educational activity with paper and markers. I love this idea.
You'll need a drill, hemp cord, and acorns to create these lovely necklaces!
You'll need paper and paint to make this unique art idea. Find it here.
More nature ideas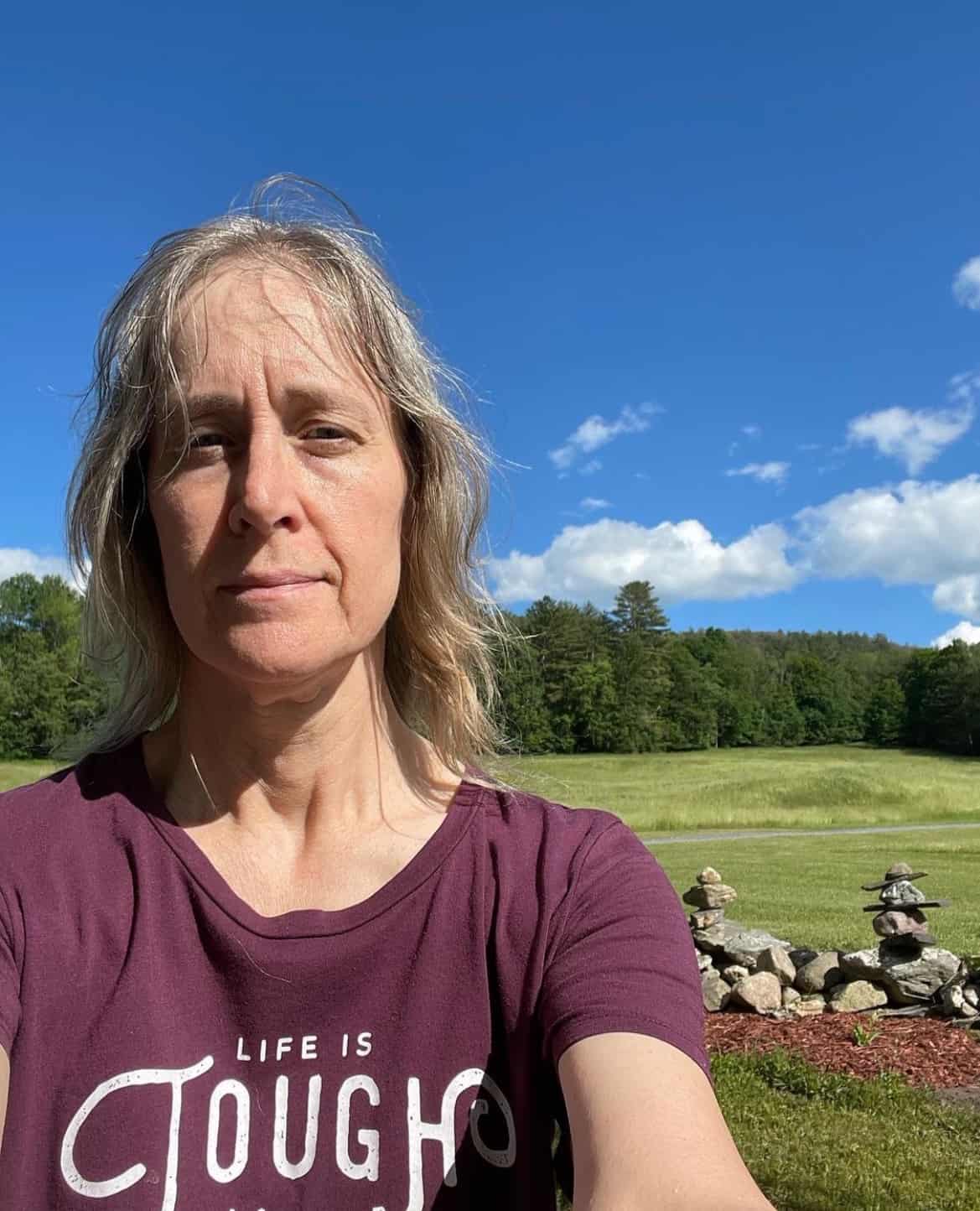 Ellen is a  of a 25-year-old son and 30-year-old daughter. She is Grandma to one adorable toddler. In what little spare time she has, she loves to read, watch movies, check out the latest toys, and play games.