Last Updated on May 21, 2023 by ellen
Have you heard of Aqua Beads art? Check out my Aquabeads Deluxe Studio Review and learn more about this fun art toy for kids. You won't believe how easy it is to make all sorts of fun Aquabeads designs!
Posts may be sponsored. This post contains affiliate links, which means I will make a commission at no extra cost to you should you click through and make a purchase. As an Amazon Associate I earn from qualifying purchases.
Aqua Beads Art
So, what are Aquabeads? Aquabeads is a bead toy that sticks together with water. It does not require ironing or heat. All of the Aquabeads products are made of non-toxic material. They pass the test for safety toy standards around the world.
If you enjoy kids crafts, keep reading.
How do you use Aquabeads Deluxe Studio?
Simply load the Aquabeads into the pen (included) and then, use the pen to dispense the beads into the holes on the Aquabeads tray based on the pattern you choose.
Spray the beads and wait. Then, carefully drain off the excess water onto a paper towel. Allow it to try completely (up to an hour) and lift your creation. The beads stick together!
So, the Aquabeads case serves as a container for the Aquabeads, the pen, the spray bottle, and the pattern cards. You can slide it open carefully to access the beads you'll need for your design.
Each color bead has its own compartment so it's easy for your child to stay organized.
Aquabeads is a wonderful way to create art projects without all of the mess of paints, markers, crayons, and glue.
The only thing that you need to make the beads stick together is water. There is no heat involved which means that it's a wonderful option for younger kids or for when you're traveling.
Aquabeads Deluxe Studio Review
The Aquabeads patterns are for fish, birds, animals, flowers, etc. There are simple patterns and those that are a bit more complicated. If you get the Deluxe Studio, you can create more than 20 different patterns and will receive 1300 beads.
Some are solid and some are faceted. The Beginners Studio contains more than 840 shining jewels and solids beads for plenty of options for creative play. And, the Beginners Studio can be stacked with the Deluxe Studio for even more creative possibilities.
Plus, Aquabeads offers new sets featuring an innovative Flip Tray and Bead Receiver to set artwork aside for faster drying while continuing to create additional masterpieces.
I love that you can store the pen, the beads, the patterns, and the extras inside the Deluxe Studio. It's so easy for kids to lose pieces and parts to their toys that this is a huge plus for me.
Take out what you need and store the rest inside the Deluxe Studio until you need it again. Then, when you're all done, put the pieces back inside and slide the lid shut.
Do you need batteries or electricity?
You do not need batteries or electricity to use this game. And, it makes no noise at all. I can tell you as a mom that these two things bring a smile to my face. Plus, your child can easily use the tray and the beads to create whatever other types of designs they want to.
So, when they are younger they can follow the patterns. And, as they get older, they can use their creativity to make something entirely different.
What is the recommended age?
The Aquabeads Deluxe Studio is intended for children that are ages 4 and up. While the pen takes a few to get used to using and lining up with the design, you can easily just place the beads in the holes over the pattern instead.
The spray bottle is easy to use and aim at the beads. And, you can flip the trays up and down to remove your design to the side to dry. Then, you can continue making more designs while you wait.
Aquabeads refill packs
The Aquabeads that are included really will last quite a while. But, when you want to buy an Aquabeads refill pack, you can get the Megabeads Set that has over 2400 beads.
Besides, the beads, you do not need to get anything else to continue using this The Aquabeads Deluxe Studio set. But, if you want some new designs for your child to create, you have several options.
Other Aquabeads Deluxe Studio options
Check out these other options if you want a crafts bead kit like this.
If you enjoy creative toys, check out these coloring books. Learn where to buy Playmobil toys.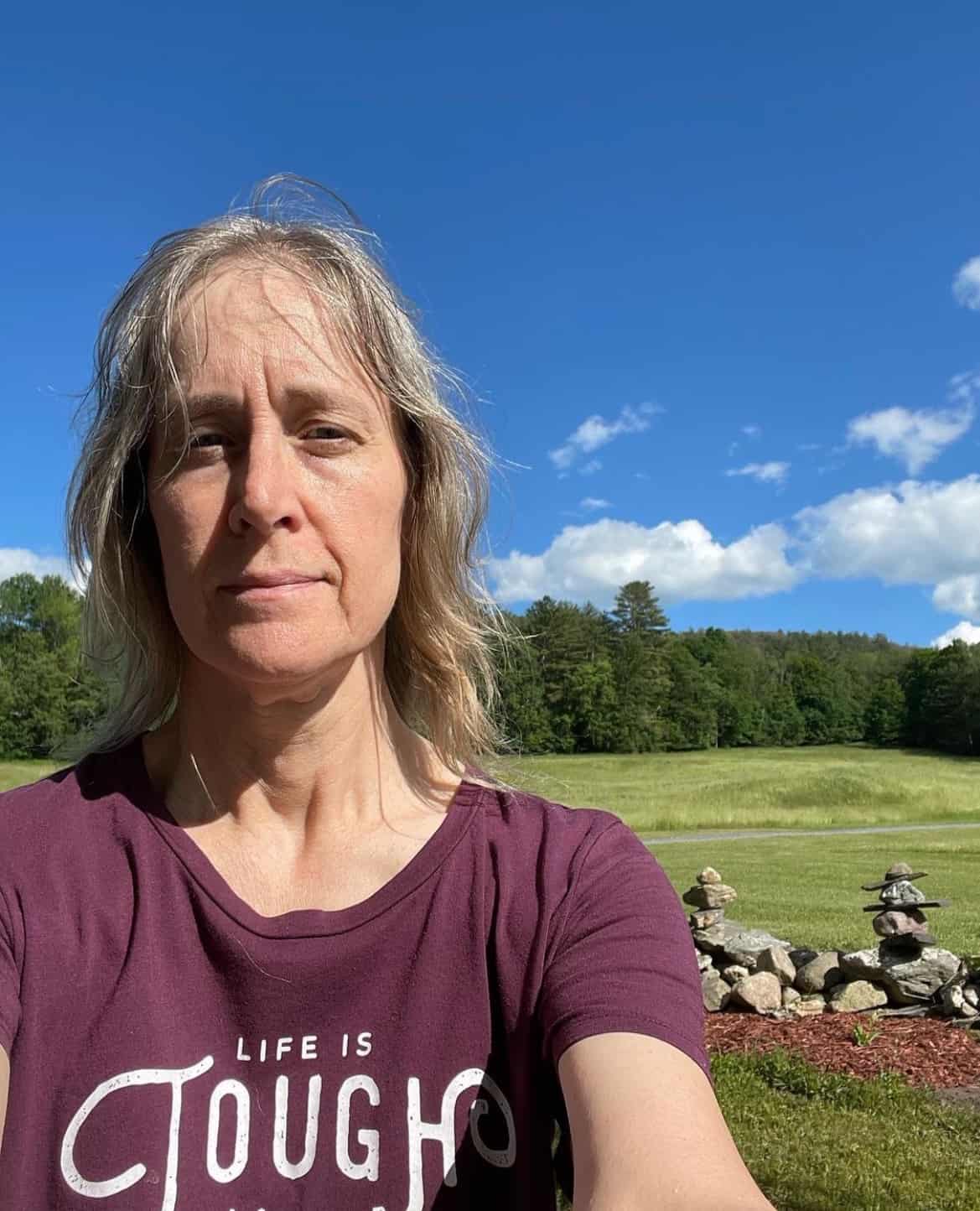 Ellen is a  of a 25-year-old son and 30-year-old daughter. She is Grandma to one adorable toddler. In what little spare time she has, she loves to read, watch movies, check out the latest toys, and play games.