Last Updated on January 7, 2023 by ellen
Have you played Juggle Bubbles yet? Bubble games are a great way to encourage creativity and outdoor play during the summer. Learn more here.
Posts may be sponsored. This post contains affiliate links, which means I will make a commission at no extra cost to you should you click through and make a purchase. As an Amazon Associate I earn from qualifying purchases.
When the weather is nice, it's great to encourage children to play outside in the sunshine. 30 years ago, it was easy to get children to play outside. Today it's not as easy for some parents.
If you're looking for a few more ideas, check out these outdoor games or these outdoor balls for kids.
Juggle Bubbles
Juggle Bubbles is a bubble activity kit for kids ages 7+. It features a no-pop solution that will allow your child to bounce and juggle bubbles without the bubble bursting.
They really can touch, hold, and bounce the bubbles they make from the Juggle Bubble game without breaking.
What's included?
The kit includes these items:
a pair of magic gloves to juggle bubbles
How does Juggle Bubbles work?
Emily couldn't wait to try it when we got it in the mail. We read the directions and it said that you need to dip the wide end of the Bubble Blower into the solution (in bubble tray), then blow into the blower to create the bubble.
She blew into the blower and out came a decent-sized bubble. We were quite impressed with how easy it was to make these. I knew it would be a hit the first time she tried it.
How do magic bubbles work?
She bounced it off of her gloved hands very easily. And, she tried it many times with no problem with bubbles breaking.
You are supposed to keep the glove dry for bubbles to not pop, so we made sure that she didn't spill any of the solution on them. Her gloves got a bit damp after catching a bunch of bubbles.
We just turned them around and they worked fine. She probably played with it for a good hour before I suggested we save some solution for another time of play.
Can you use regular bubble solution?
No. To get the bubbles that don't pop easily, you will need to use their special solution. You can get more of it if you run out right here.
Juggle Bubbles review
We definitely need a couple of more kits so other friends can play too, or when the grandchildren come over. This would make a great party activity.
Pro: It really keeps a child entertained for a long time.
Con: Not really a con so much as just a tip: I found that you can't blow too big of bubbles, or it will pop before you can "eject" it from the blower.
Where can I buy Juggle Bubbles?
This outdoor game was a hit with us and we plan on making it a part of our summer fun activities! Juggle Bubbles can be purchased online and are available at Amazon.
Finally, you can also buy more of the Juggle Bubbles refill if you need more of the magic bubble solution.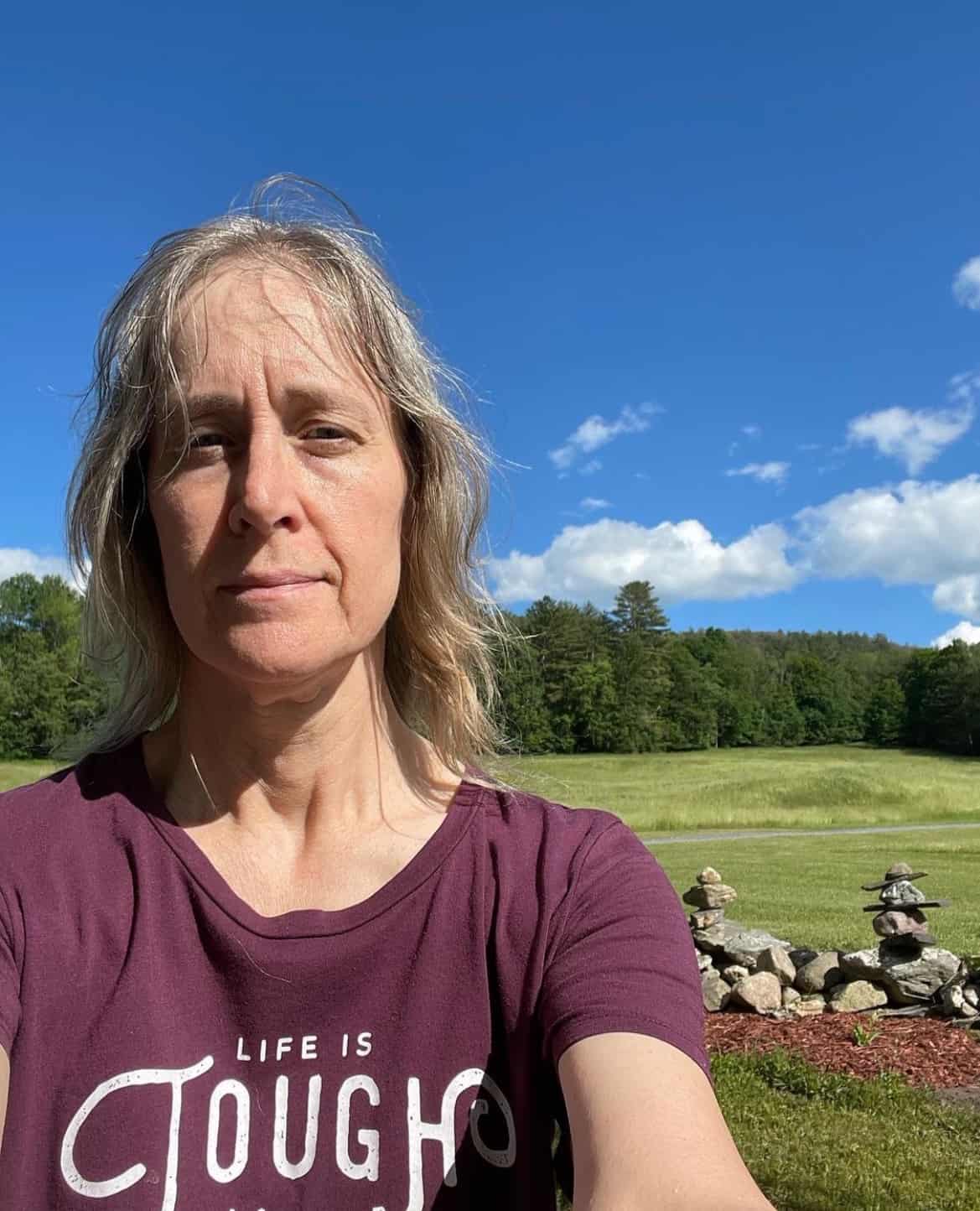 Ellen is a busy mom of a 24-year-old son and 29-year-old daughter. She is Grandma to one adorable baby girl. She owns six blogs and is addicted to social media. In what little spare time she has, she loves to read, watch movies, and play games. If you'd like to work together, email info@in-our-spare-time.com to chat.